Frank Clark: building a legacy at Martin Marietta
Electrical Manager Frank Clark Embodies ONE 'Heart'
Aug 01, 2023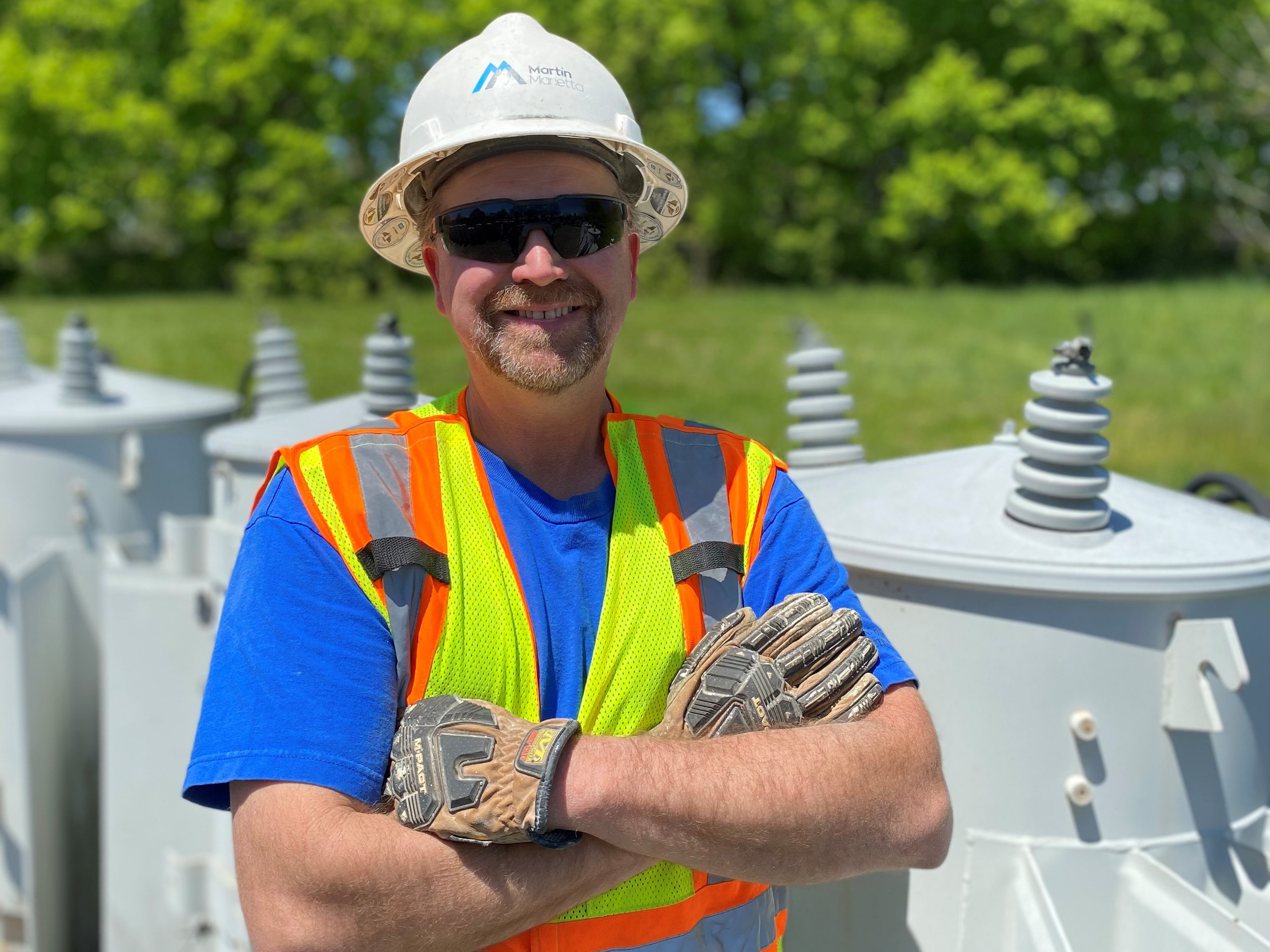 Whether the day is spent constructing power lines for a site or moving a transmission line from an underground mine to above ground, from start to finish Electrical Manager Frank Clark loves what he does.
With over two decades of experience in the industry – including nearly 19 years with Martin Marietta – Clark's knowledge is abundant.
After finishing his four-year apprenticeship with Gaylor Electric in Indiana, Clark joined Martin Marietta in 2005.
What made Clark take a chance to become an electrician? His own "curiosity" – a trait that continues to serve him now.
"I look at every project as an opportunity to grow and learn," Clark said when speaking about his experience over the years. "Since starting here, I've seen us transition from running our operations on push buttons to, now, automation."
Systems have changed, but what Clark enjoys most is the same: the opportunity to partner with his team to build something from the ground up.
In 2021, Clark and his team did just that for Johnson County Sand & Gravel.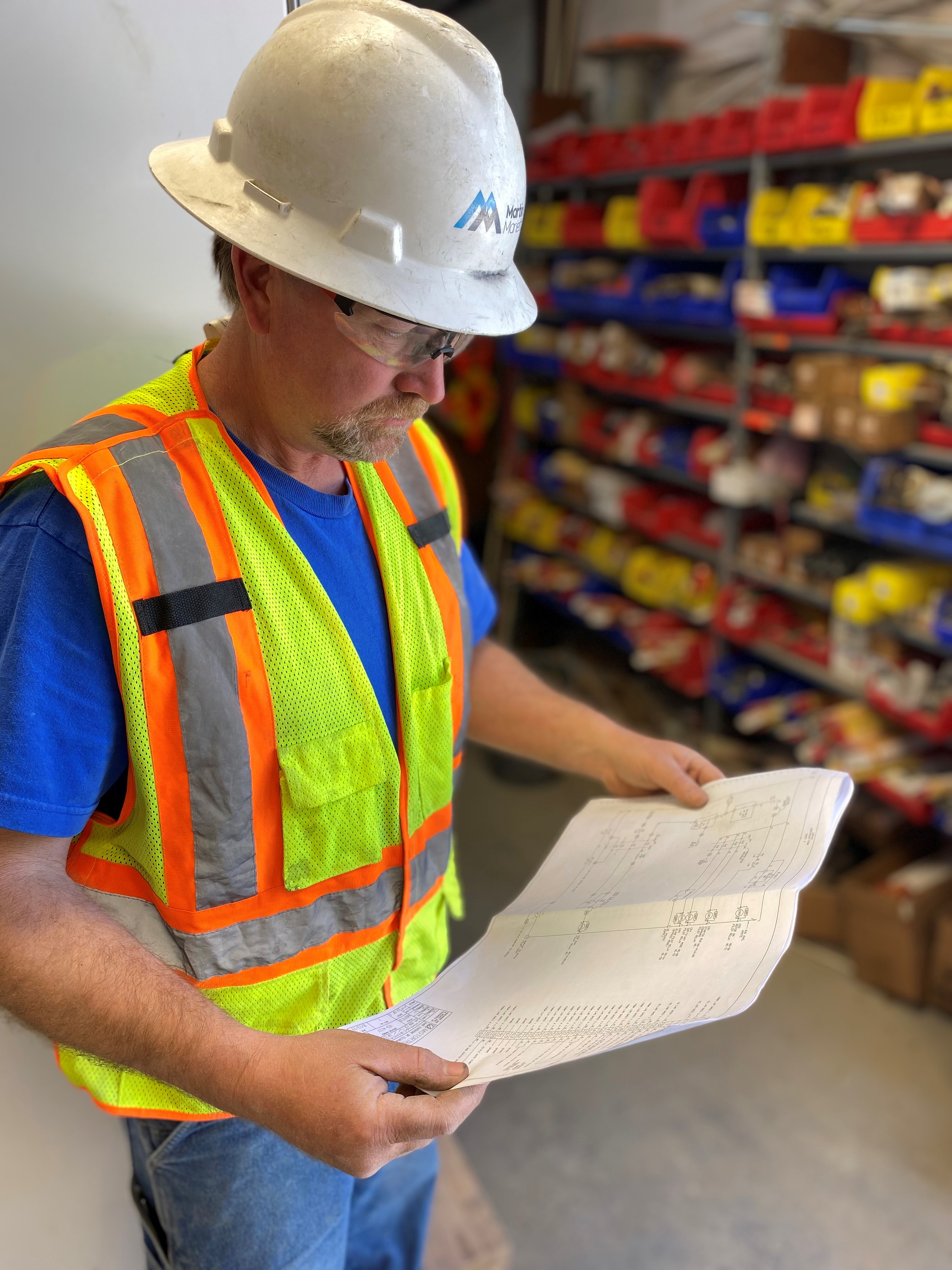 Because the operation is in a 100-year flood zone, the crew had to structure the electrical components throughout the operation to be easily removed at any given time.
"If there's a chance a river will flow, our team is prepared to take apart the components, even if it's the middle of the night," Clark said. "We've ensured the twist plugs on motors can easily be unwired and that we can disassemble conveyors and the main electrical building."
Currently, his team is helping to enhance mine communication across the Indiana District.
Starting with four sites, Clark and his team are helping to install 10,000 feet of fiber optic cable and all the power needed to go with it.
He looks forward to the "long-term positive effect the project will have on employees and customers" as it is only in the beginning stages. Clark's knowledge doesn't stop at electrical skills.
As his teammates will tell you, he is known for his astounding memory.
Reflecting on the years, he will share that the team's electrical shop, adjacent to the Noblesville Sand & Gravel and Noblesville Stone operations, once was a Christmas tree farm. He will talk about the initiatives he's been a part of and speak to colleagues and customers about the positive impacts of continuous improvement.
While Clark is highly knowledgeable and passionate about his work, his enthusiasm for the people he works with is equally evident.
This dedication is shown when he champions his peers and expresses gratitude for all that they do. Frank knows that his success is entirely dependent on the success of his teammates and visa versa.
"I am thankful for the longtime support of my former manager. He taught me what it means to be a leader and left a legacy for me to fill. I work hard and will always do my best to ensure that my team and I can succeed together," he said. "Because of that, I am here and building a legacy for me, my family and my colleagues."