Martin Marietta plant manager named Indiana's Miner of the Year
Keith 'Sarge' Hurlbert widely known as the 'nicest plant manager you'll ever meet'
Jul 26, 2021
Plant Manager Keith "Sarge" Hurlbert was surprised when he discovered that he had been nominated for the Indiana Mineral Aggregates Association's (IMAA) Miner of the Year Award. But what was truly shocking for the veteran miner was hearing that he had won.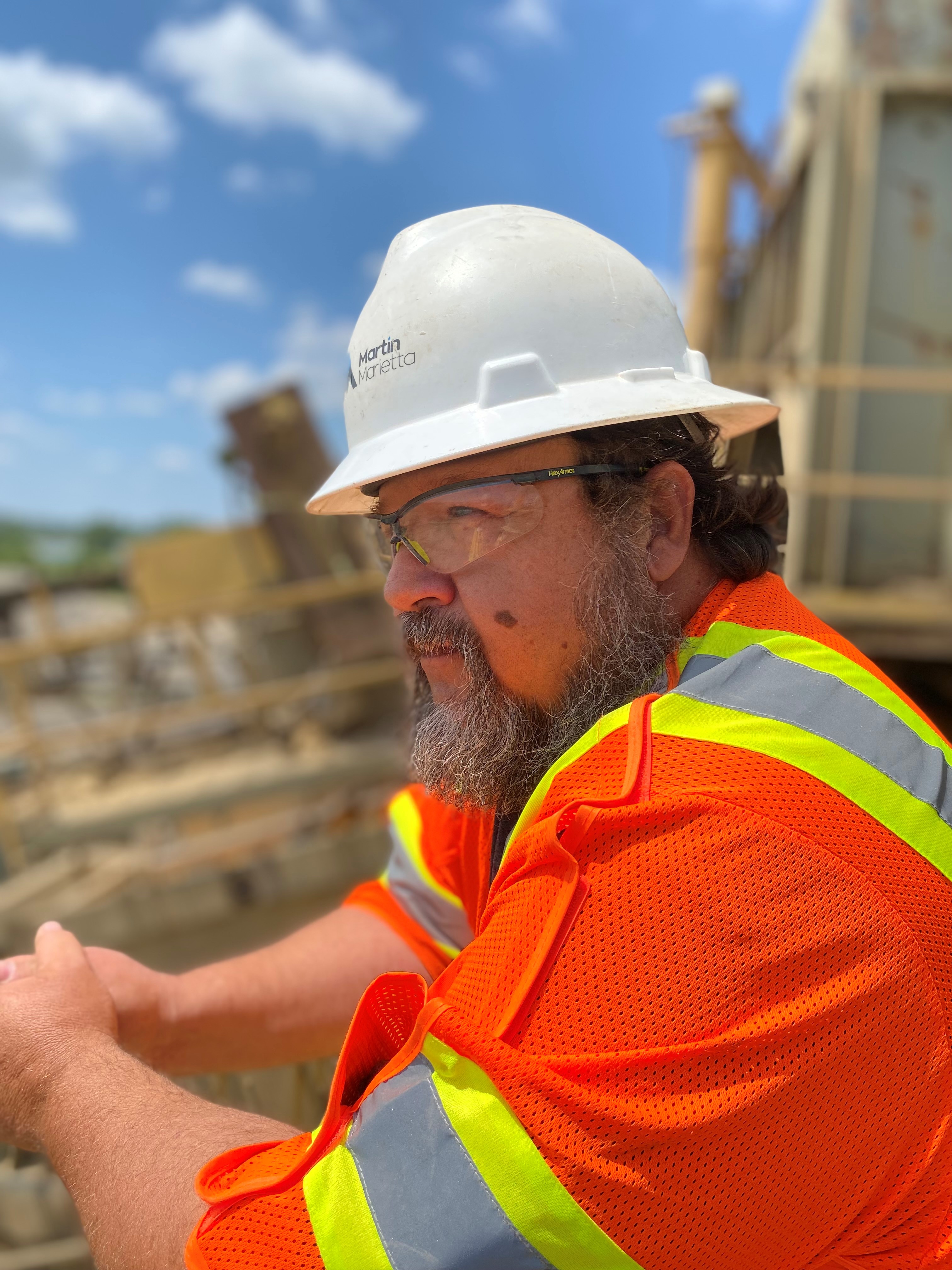 "It was just mind numbing," he says. "I didn't believe I deserved it at all."
Still, with more than 30 years of industry experience – including 23 years with Martin Marietta – Sarge is most certainly among the most respected miners in the state, says Central Division Safety Manager Jeff McIntosh, the man responsible for nominating Sarge for the honor.
"You will be hard pressed to find a more genuine ambassador to the aggregates community," McIntosh says. "He lives it every day, in everything he does."
Every year, the IMAA presents the Miner of the Year Award to a professional who makes outstanding contributions to the aggregates industry. Winners are top-notch leaders and stewards of their communities. Beyond that, however, they serve as beacons of light, regularly calling attention to the industry's many positive impacts.
Beginning his career in the mid-80s with Beemsterboer in Gary, Indiana, Sarge soon moved his family to Martinsville, Indiana, to start work with American Aggregates. American Aggregates was then acquired by Martin Marietta in the mid-90's, bringing Sarge into the company fold.
Since joining Martin Marietta, Sarge has held numerous positions of increasing responsibility, including maintenance lead and foreman. Currently, he serves as plant manager at the Belmont and Waverly Sand plants. McIntosh says Sarge's leadership goes beyond his operations.
He has served on various IMAA boards over the years and, while leading the team at Waverly, helped establish a new community park. He's also incredibly knowledgeable about developments in the local community.
Drive around Indianapolis and Sarge quickly begins to note the projects his team has helped supply – the Indianapolis International Airport, Lucas Oil Stadium, the Downtown Indianapolis Convention Center, and currently, the ongoing work on I-69. Spend enough time with Sarge and it's likely that his other nickname will come out eventually.
On a July morning while overseeing a photo shoot at Belmont Sand, Sarge is approached by a gentleman from the Indiana Department of Environmental Management.
"Am I still the nicest plant manager you'll ever meet?" Sarge asks with a smile beaming from ear to ear.
With a nod given without hesitation, the answer is shot back quickly: "Yep!"
He may be a respected leader and experienced miner who always puts the well-being of his friends and co-workers first, but at the end of the day, that's all Sarge really hopes to be: "the nicest plant manager you'll ever meet."
Later, when he walks into his office, Sarge points to photos of his wife, his children and grandchildren, and his friends. He tells stories about the people he loves and the times they've had together. Then, he pauses a moment before saying that these are the people who have shaped him.
"This award wouldn't be possible without my team, and it belongs to them as well. I wouldn't be who I am or where I am, without every one of these people," he says. "I've been blessed with meeting so many people from every facet of life. If there is one thing that has made me into who I am today, it's these relationships."