Martin Marietta's Southwest Division celebrates North Bridgeport grand reopening
Jan 21, 2022
The North Texas/Oklahoma District celebrated the grand reopening of its North Bridgeport facility recently, welcoming customers to the grounds for an afternoon of site tours and equipment demonstrations.

While the work to modernize the quarry has undoubtedly made operations safer, efficiency and quality were also top priorities for the team running the massive capital project, said Area Production Manager Judsen Adams. North Bridgeport hopes to provide its limestone to the ever-expanding community 80 miles northwest of Dallas for decades to come.

Many of the site's new features, like its extensive network of more than two dozen cameras trained on key pieces of equipment, will make life far easier for the operation's staff, while other additions, like new restrooms and fully-stocked vending machines, aim to make North Bridgeport a destination location for the local trucking community.

A newly constructed conveyor system that eliminates the need for customer trucks to drive to the far end of the quarry has also been put in place, as have new offices and employee buildings. What is perhaps the crown jewel of the operation, however, is its new loadout system, which is capable of moving up to 25 tons of material per minute.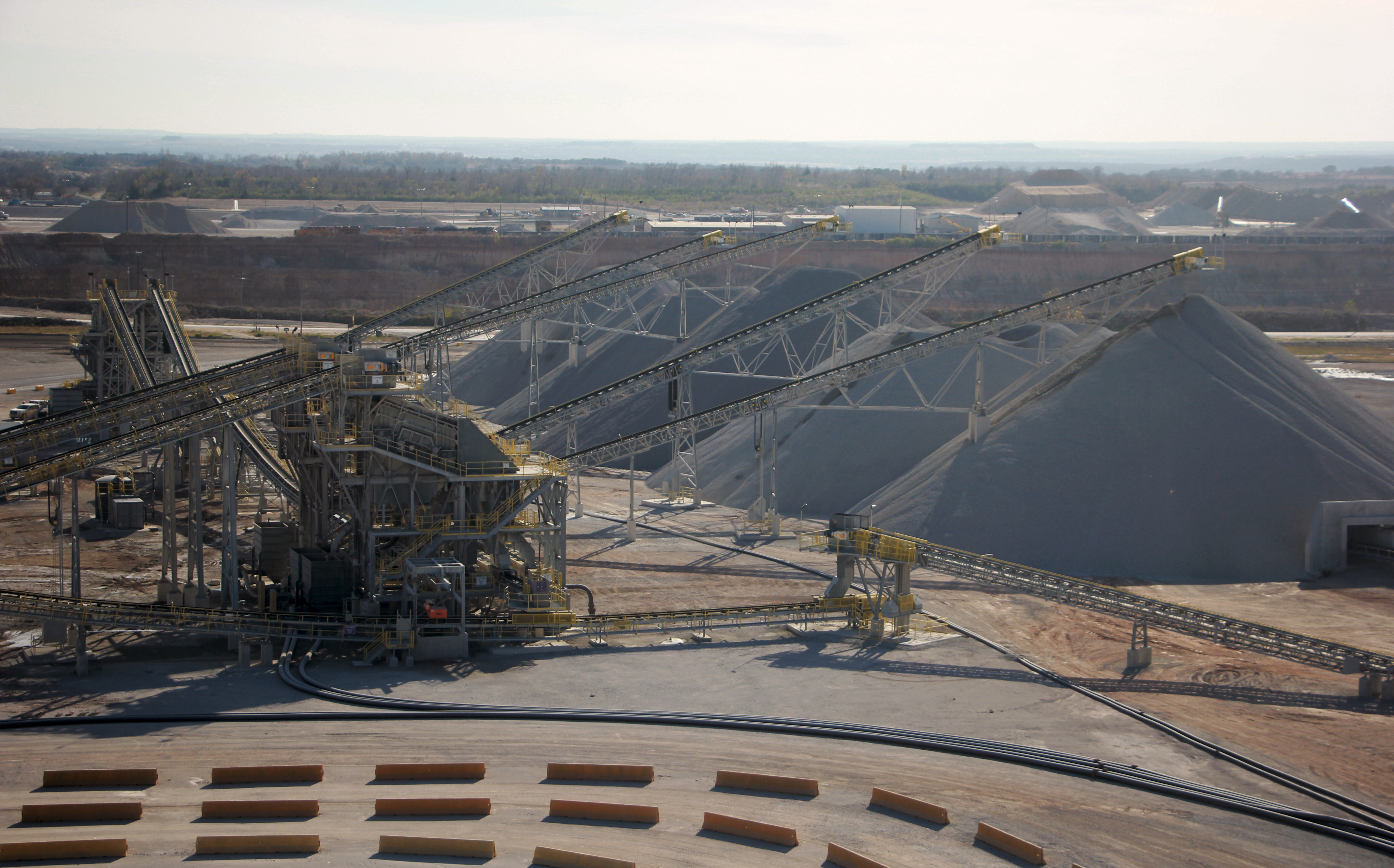 Leadership in both the district and division anticipate the capital project will pay substantial dividends as the North Texas community continues to grow. While providing visitors to the Dec. 9 reopening event with an overview of the site's new features, Sean Foley, the district's regional vice president-general manager, said the project had safely reduced each customer's time on site significantly. That time is expected to drop further still as the North Bridgeport team finetunes its equipment.
That change alone is already having a massive impact on the site's customer base.
"I first started coming here about 15 years ago and it's changed a bunch since then. This project has really opened it up," said Allan Garcia, a sales manager with CKJ Transport who toured the facility during the reopening. "Cutting that loadout time offers drivers the opportunity to get another load or two in on their day. That's real time and money."
Most important, however, is the impact the work has had on the North Bridgeport team.
Site Superintendent Charlie Sandate said morale among the North Bridgeport team hit new highs once the multi-year construction project neared its final phases.
"Every one of us is ecstatic. This is something we've been wanting for several years and now it's here," Sandate said. "We're thankful the company has decided to provide us with this new facility and equipment. We know the expectations, and we're excited to move forward."