From open pit to open space
Ohio reclamation project recognized for excellence
Apr 12, 2021
An Ohio District reclamation project that has successfully transitioned an open-pit limestone quarry to a sprawling open space has been recognized nationally by the Interstate Mining Compact Commission (IMCC).
The site – formerly the district's Clinton Quarry – once provided the crushed stone needed for cities like Cincinnati and Dayton, Ohio, to thrive. Today, it's helping the community in another way: as an 86-acre natural area featuring a 30-acre lake stocked with fish. The IMCC has recognized the project with its National Mine Reclamation Award in the noncoal category.
"We're proud to receive this award," said Regional Land Manager Matt McCoy. "These types of projects are a great way for us to give back to the community, so we're excited to do more as similar opportunities come up in the future."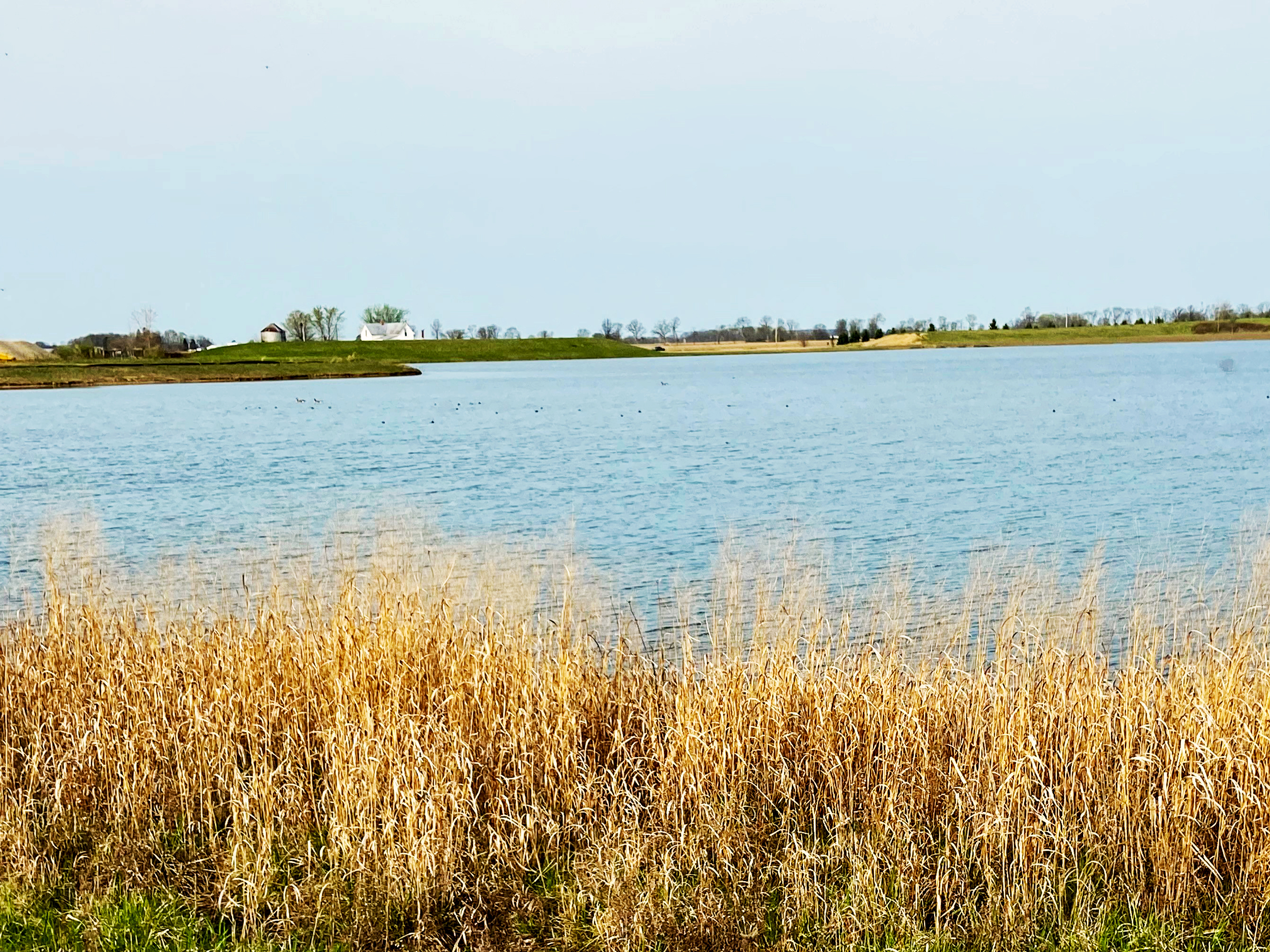 McCoy said work on the reclamation project began in the spring of 2014 and was aided by several wet summers that filled the pit with relative quickness. Since completing the grading and seeding, county and state officials have reached out to McCoy to note that many species of birds, fish and semi-aquatic mammals like minks have been spotted on the grounds.
Ohio District Vice President-General Manager Franz Peters said the project is further evidence that Martin Marietta is a company that lives up to its commitments.
"This is proof that our work doesn't end when the mining ends," he said. "Not only did we do what we promised we would do when this site was first permitted, but we did it to the Martin Marietta standard. That's what is being recognized here."
McCoy said District Engineer Philip Rangitsch, who completed the project's awards application, and Plant Manager Ian Trefz were instrumental in the honor, which, according to the IMCC, recognizes Martin Marietta's dedication to environmental protection through effective and efficient mining and reclamation practices.
"You know, mining isn't always an attractive industry, but what's most important is that we meet our local and state commitments once we're done mining and restore the land so it can be beneficial for the entire community," McCoy said. "That's something we do across the entire company. We have a track record of reclaiming beautiful stretches of land and turning them over for the community's benefit. For me, this site ranks right near the top of our best projects."