Martin Marietta's CHRO Receives Humanitarian Award
American Red Cross honors Craig LaTorre, Martin Marietta's chief human resource officer
Sep 01, 2023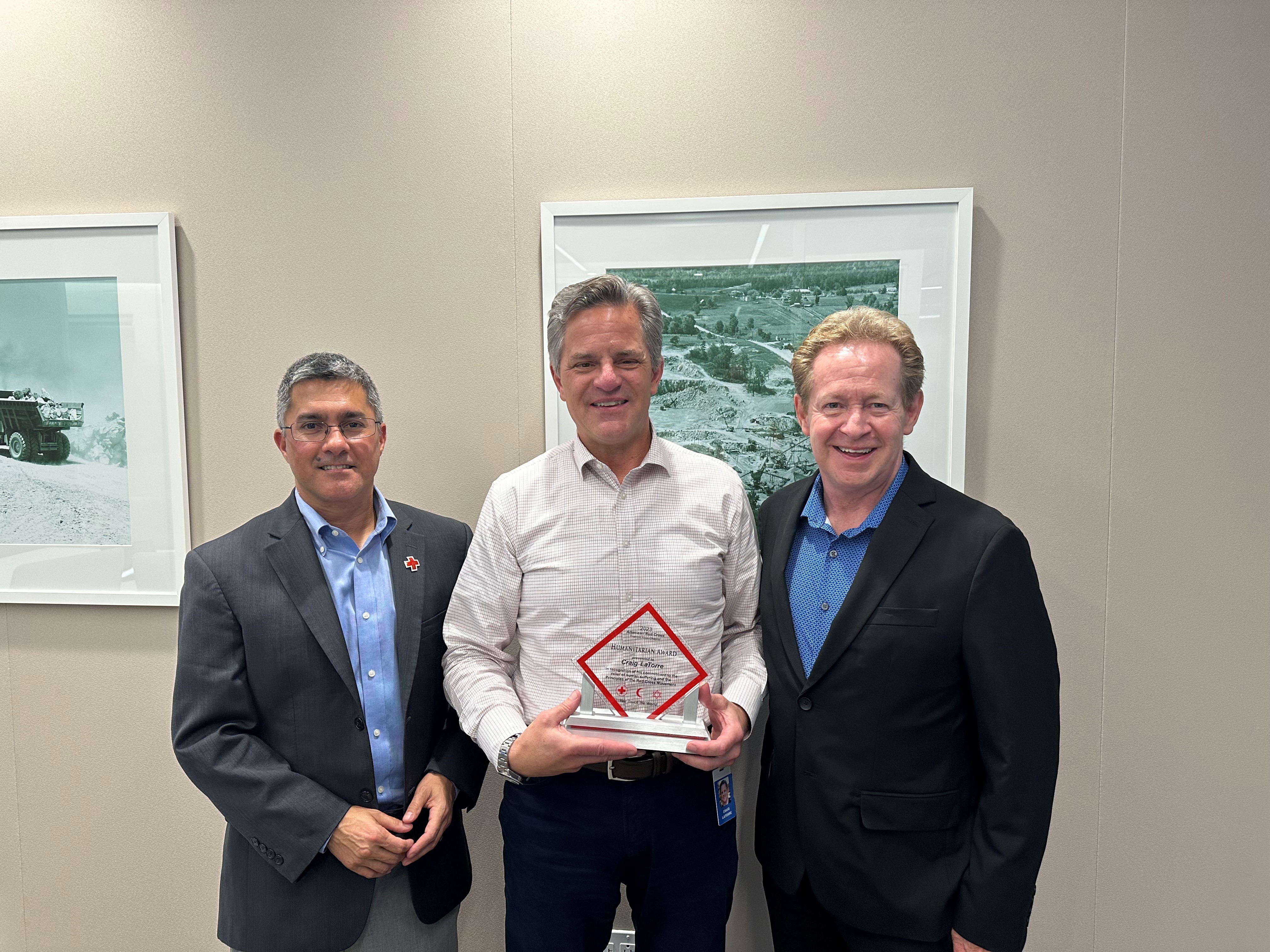 Craig LaTorre, chief human resource officer for Martin Marietta, was honored in August with the American Red Cross North Carolina Region's 2023 Humanitarian Award.
LaTorre, who will retire from Martin Marietta later this year, received the award because of his contributions to the organization and his other humanitarian efforts.
Among other endeavors, LaTorre and his family sponsor a nonprofit to help orphaned youths in Uganda, have supported three Chilean sisters (all lifelong missionaries) and their families, and set up an endowment scholarship program for graduate students studying Human Resources at the University of Illinois; LaTorre additionally offers these students personal mentoring.
At the outbreak of the Russo-Ukrainian War, LaTorre and his family provided housing and counseling services to a family who immigrated to the United States after being forced to flee their homeland.
LaTorre said he looks forward to retirement because he and his wife, Tonya, will have more time to work with their Ugandan nonprofit and pursue other humanitarian efforts.