Midlothian, Hunter teams among those leading pandemic relief efforts
May 18, 2020
From money for hot meals in North Carolina to N-95 face masks for doctors and nurses in Iowa, Martin Marietta is opening its collective heart to meet the challenges of COVID-19. Among those leading the charge are the teams at Midlothian Cement and the company's Hunter operation.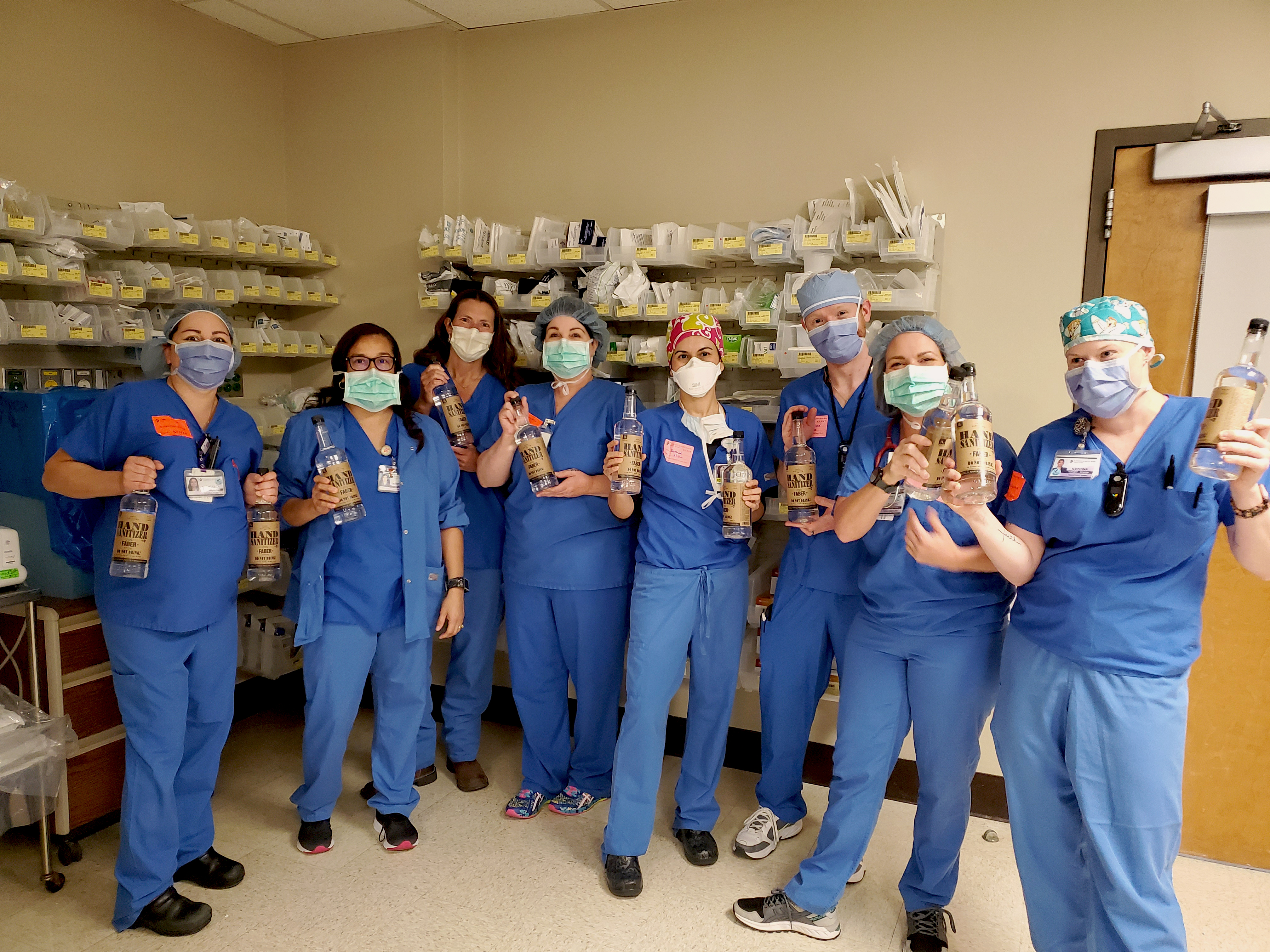 "With everything that's been going on these past few months, one of the things we've realized is that we do have an abundance of things we can share – things that people really do need," said Pat Kinser, plant manager at Hunter Stone, while speaking on behalf of the site's cement and ready mixed concrete operations.
Among the items needed most during the COVID-19 pandemic are some that Martin Marietta teams typically stock in great numbers, including N-95 face masks and hand sanitizer.
Knowing the importance of these items in protecting doctors, nurses and first responders, leaders at the Texas operations reached out to provide valuable community assistance.
By late May, the Midlothian team had donated nearly 4,500 N-95 face masks to about two dozen groups across the country, including local healthcare providers, police and fire departments and other Martin Marietta teams that don't typically stock such personal protective equipment (PPE). The group also supplied hand sanitizer to 300 local residents while providing multiple Martin Marietta teams elsewhere with ample supplies.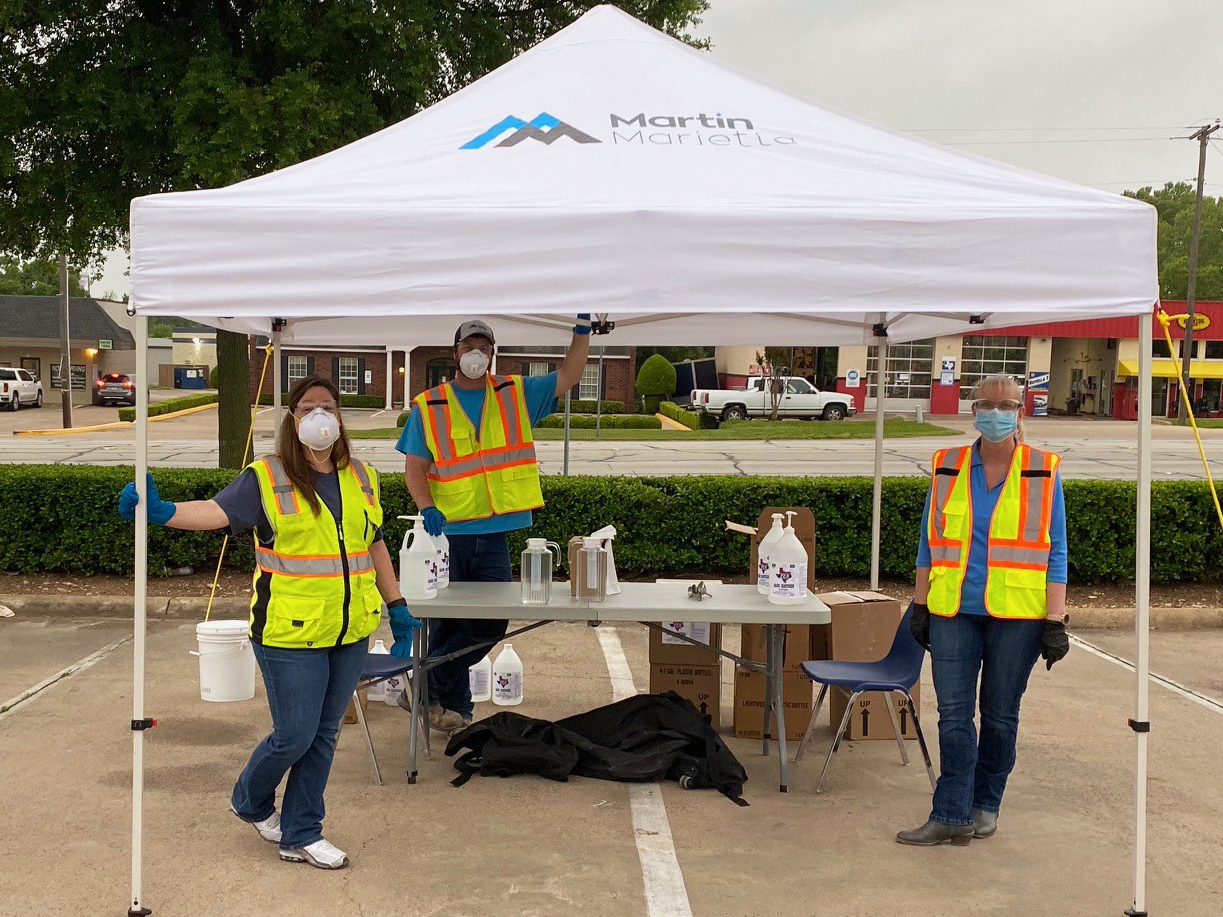 "We ordered these masks back in November, but the order was delayed. When we finally began receiving them, we recognized that we would have more than we needed, so we reached out to help where we could," said Midlothian Plant Manager Ricardo Del Valle Favela. "We're blessed that we've been able to help. We're continuing to work hard and our employees and their families are all generally healthy."
Also making every effort to help, the teams at Hunter donated more than 220 N-95 face masks and 430 large bottles of hand sanitizer to local medical facilities and police departments.
While first responders have been among the primary beneficiaries of community outreach during the COVID-19 pandemic, Del Valle Favela said the situation has created something of a perfect storm for local food banks. The combination of increased need, a diminished supply of goods at local stores and the public's inability to physically deliver in-kind donations has left food banks across the country struggling, he said.
Hunter Stone Office Manager Lisa Rogers, who, along with Hunter Cement Environmental Services Manager Kristin Stein, coordinated the Hunter teams' donations, said the groups donated $2,000 to the New Braunfels Food Bank and worked with a Martin Marietta vendor to supply the charity with free, monthly landscaping.
Midlothian's employees chipped in $2,500 for Manna House, which also provides food assistance for local families. Martin Marietta then added to the employee donation, increasing the total sum to $5,000 for the nonprofit. Rogers and Del Valle Favela said the donations are equally as important for Martin Marietta as they are for the community.
"We need our doctors, nurses, first responders and food banks as much as they need us," Rogers said. "So, we figured these donations would make things easier for everyone."
Del Valle Favela agreed.
"COVID-19 is affecting us all," he said. "We're one community and we're happy to have meaningful ways to help people while doing our part to keep the virus at bay."