High-quality and professional
Shared values drive construction of 12,500-square-foot Texas home
Feb 05, 2021
Martin Marietta works with a variety of customers across the country, but when we get to work with people who truly share our values, that's when the results are most amazing.
The Hamilton Group is a family-owned business that has been designing and building custom homes and other structures throughout East Texas for more than four decades. For much of that time, they've turned to Martin Marietta when in need of high-quality construction materials.
"We've always appreciated your professionalism," says Marshal Hamilton, the Hamilton Group's vice president of commercial sales. "The concrete mixes have always been on point, and there's often a company representative on site to make sure the mixer trucks can operate safely. That improves our work environment, and allows us to do what we came to do, which is pour concrete."
In April 2020, the Hamilton team began work on a 12,500-square-foot private home in Gladewater, Texas. Almost immediately, they knew they were in for a challenge. The land owners wanted to build a split-level basement large enough to accommodate a pool table, poker table, hot rod workshop, and a full kitchen with room left over to park a Class A motorhome.
Working with engineers, Hamilton realized the basement walls would have to be 18 feet high and 2 feet thick. It wasn't long before the East Texas Ready Mix team was selected for the job.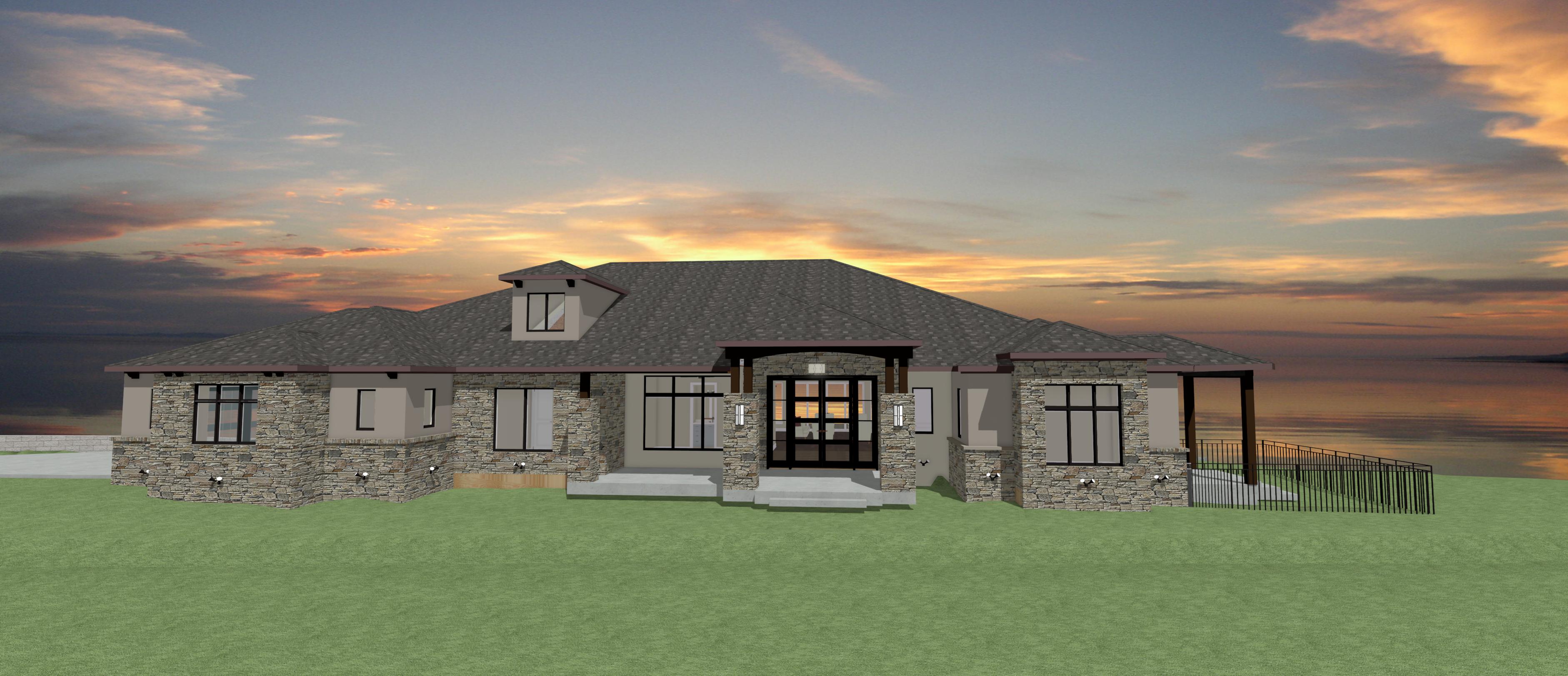 Area Manager Jeri Evans says when all is said and done, Martin Marietta will have contributed about 400 cubic yards of concrete for the home's foundation and driveway. Consider that the concrete is composed of cement from the Midlothian Cement Plant and aggregates from Bridgeport and Broken Bow quarries, and it's clear that the company's materials are an important part of this substantial home.
Though not a commercial building or public infrastructure project that touches many people each day, Evans says the fact that the job will be of utmost importance to a single family fills her and the team with a great deal of pride.
"The foundation is where a home truly starts, and so, for us, it's rewarding to be part of a project like this," she says. "It doesn't matter if you're a driver, a salesperson, or another member of our team, it's always a special moment when you see how your hard work has paid off."
Hamilton anticipates the home will be completed by August. Just weeks later, it's slotted to be part of the East Texas Builders Association's 2021 Parade of Homes. The Hamilton/Martin Marietta partnership, it seems, has again produced magnificent results, which is important to both companies.
"We're not very good salesmen, so we've always relied upon our expertise as designers and builders to sell our company for us," Hamilton says. "The quality of our work is how we've built our reputation and having quality materials allows us to continue providing the exceptional level of service Hamilton has come to represent."