The Martin way
Medford Quarry team celebrates 42 years without a lost-time incident
Aug 15, 2019
They may be relatively new to Martin Marietta, but the team at Medford Quarry has already adapted to the company's intense focus on safety. In August, the crew celebrated 42 years of work without a lost-time incident.
"At Medford, we're all about ownership and pride," said Foreman Brian Singer. "This team is out here to get a job done. They're not afraid to chip in or to get dirty."
The milestone translates into more than 2.75 million man hours, said Plant Manager Tom Lombardi, who has worked at the quarry since 1986. While discussing his team's many achievements, Lombardi cited the crew's tight-knit nature as among its greatest assets.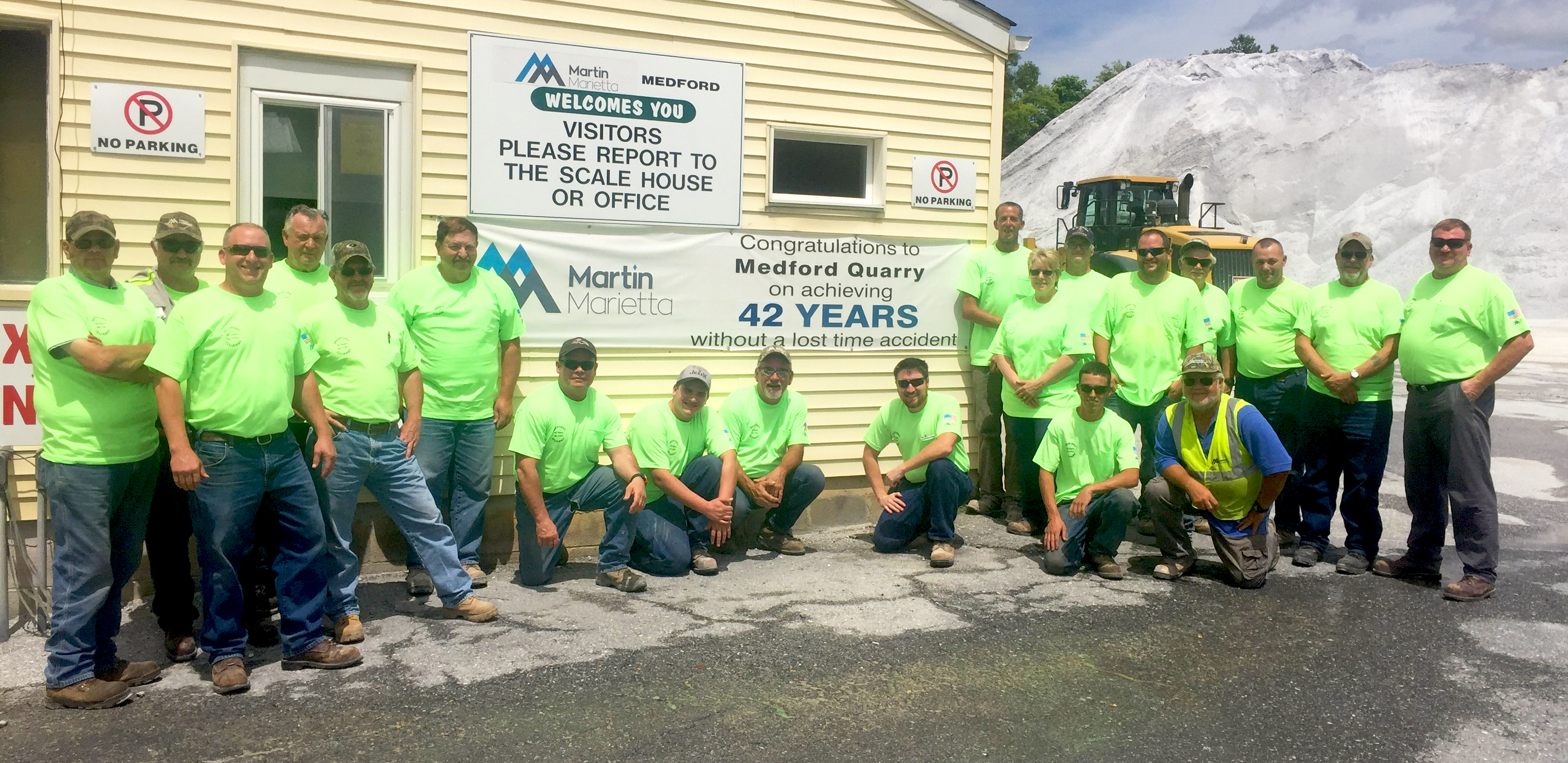 "When new people come in here, we want them to have a good attitude. We want them to be happy and on time. We want them to be ready and to show initiative," he said. "When we find someone who is really willing to work, we take them under our wing. We train them the safe way — the Martin way — and it works out well almost every time."