Annual luncheon celebrates Martin Marietta's culture
Jan 15, 2020
There's action in every corner of the room as David Brisley enters.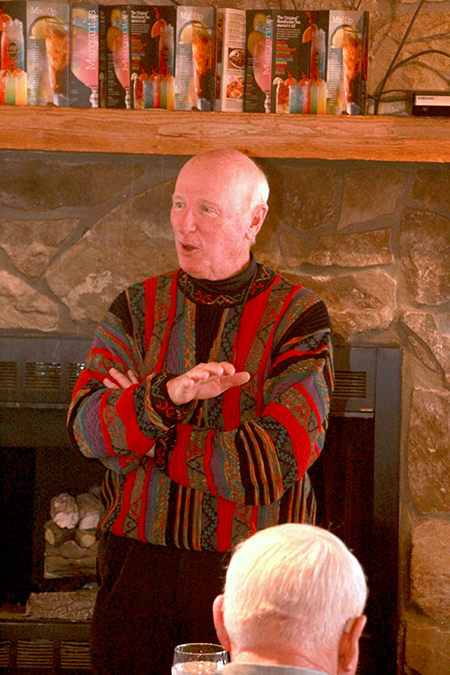 To his left, a waitress delivers fresh glasses of iced tea. To his right, two men heartily shake hands – the kind of shake that only comes from friends who haven't seen each other in ages. Throughout, the roar of laughter echoes. It was a long journey from Atlanta to get here, but Brisley is glad he made the trip.
"This is all about renewing friendships," says the former director of operations services, who spent 43 years in the Southeast Division before retiring in 2012. "This company has always been full of good people. There was never anyone trying to one-up anyone else. It was always just a great team effort."
Brisley is part of a group that has gathered in the same Greensboro, North Carolina, restaurant annually since January 2008 to celebrate each other and the Martin Marietta culture that continues to bind them.
"Back then, we just called it our Old Timer's Lunch because most of us were still working," jokes Dean Hardy, the event's organizer.
Hardy, who spent 40 years with Martin Marietta and led what was then known as the Carolina Division, says the luncheon has grown gradually since that first meeting of 10 co-workers and friends. This year, he sent out invitations via text message, email and Facebook, eventually reaching out to more than 60 people who each spent decades building Martin Marietta into the company it is today.
"Looking around, I'd estimate this room holds between 1,300 and 1,500 years of Martin Marietta experience," he says later while addressing the crowd.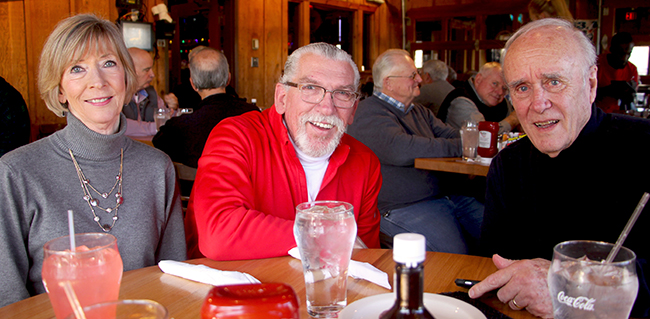 To an extent, the gathering is informative. In his remarks, Hardy welcomes and introduces new attendees, speaks briefly about those unable to make the event and provides an update about those who have passed since the previous year's gathering. At its core, however, the luncheon is a social event – a chance for old friends to speak about their families, their hobbies and their travels while swapping stories about the old days.
"These people are like family to me," Hardy says. "I started organizing this because I felt camaraderie with these people."