Employees open pantries and wallets as pandemic continues
Jul 13, 2020
At least three Martin Marietta teams collected hundreds of pounds of food and thousands of dollars for various nonprofit organizations working to end hunger.
In the East Division's Charlotte District, the teams at Matthews Quarry and Bakers Quarry collected 582 pounds and 500 pounds of food, respectively, in July for the Matthews HELP Center, a short-term crisis assistance program that serves the local community whenever it's called upon, and the Community Shelter of Union County, an organization that provides local emergency shelter, rehousing and food assistance.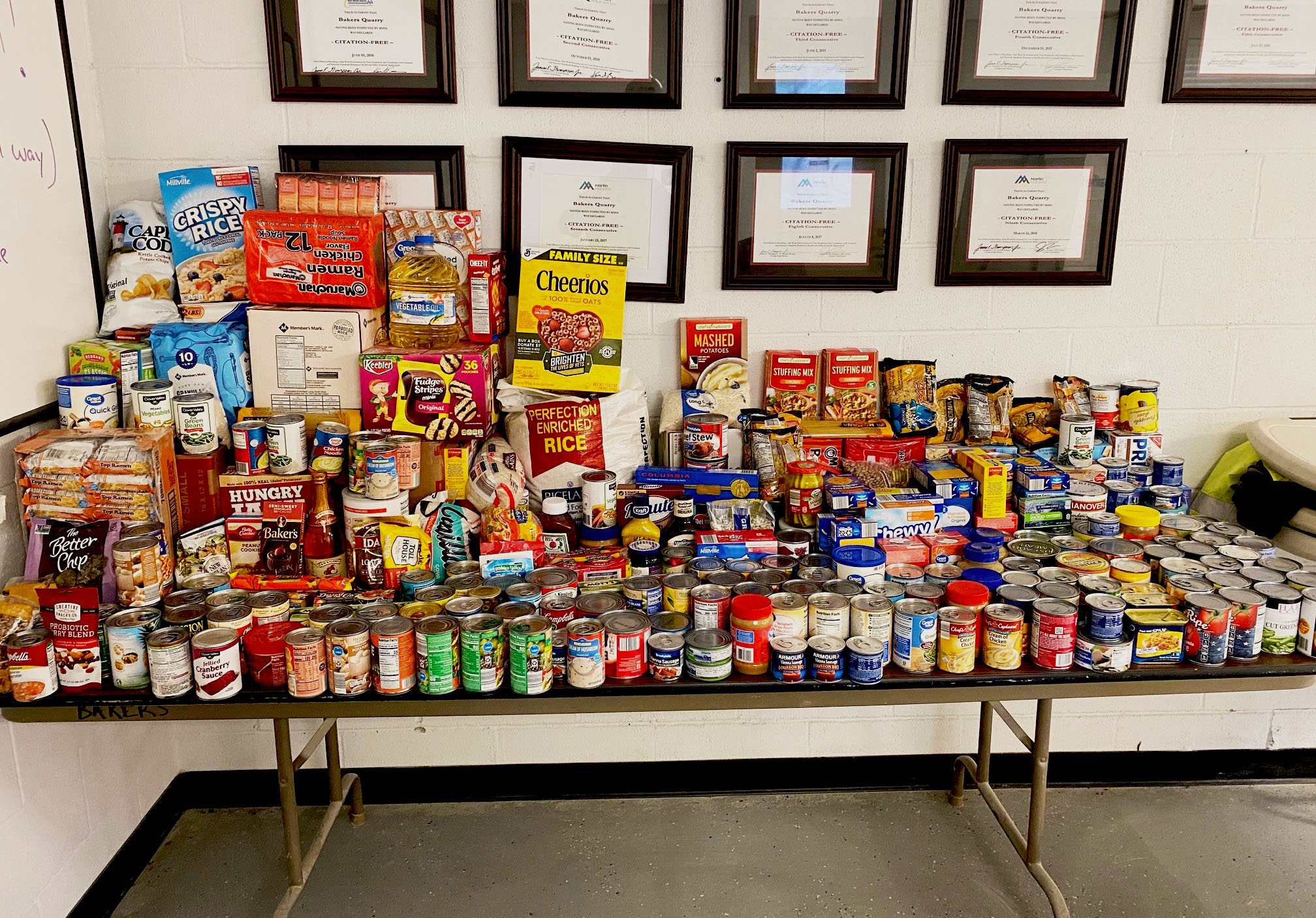 "Both of these food drives were fully employee-driven," said HR Manager Christy Miceli. "Our employees at Matthews and Bakers all deserve credit for their generous donations."
Because the Corporate Office in Raleigh is still operating with limited staff, it's annual food drive – which also involves members of the NC-East District team – was done virtually this year.
Benefiting the Food Bank of Central & Eastern North Carolina, the drive collected $2,485, or the equivalent of 24,350 meals.
"This year, without the ability to donate physical items and with many employees working from home and focused on other things in their lives, it was extremely gratifying to see us raise more money than ever before," said Communications Manager David MacDonald, who has organized the event for the past 15 years. "It makes you proud to be a part of this team."