Latest acquisition opens new doors in Dallas-Fort Worth Metroplex
Sep 07, 2020
Martin Marietta completed its latest acquisition in August, closing a deal to add a sand and gravel operation, five ready mix plants and 150 employees to its operations in the Dallas-Fort Worth Metroplex (DFW).
Formerly owned by parent company 37 Building Products, the newly acquired American Concrete and 37 Mining assets expand Martin Marietta's presence in DFW, one of the nation's fastest growing metros. 37 Building Products, or 37BP, retains ownership of its trucking business, 37 Trucking.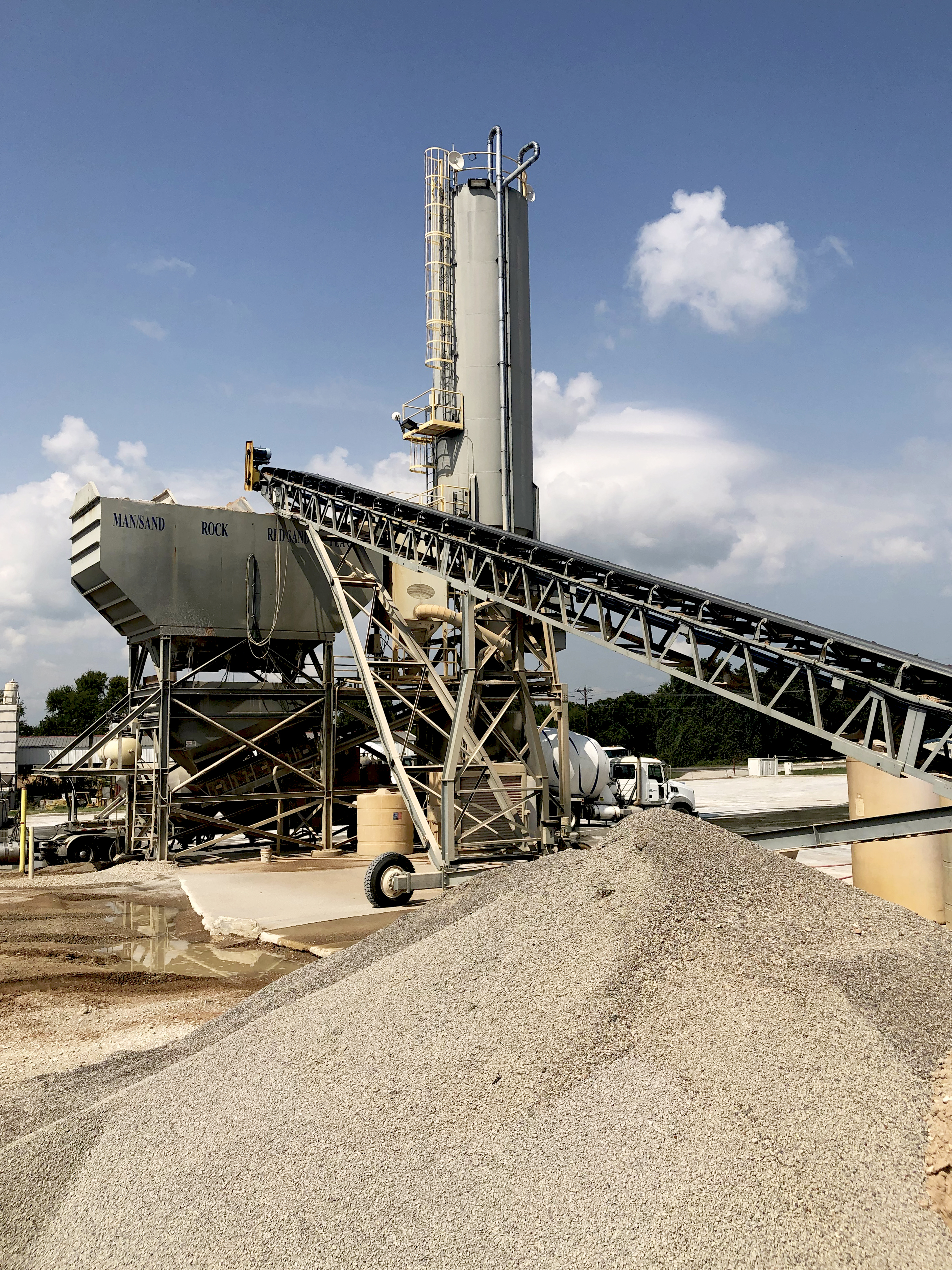 "The edition of a sand and gravel operation and several well-positioned ready mix plants strengthens our vertical integration model in north Texas," said Southwest Division President Kirk Light. "It opens up new geographic areas on the west side of the Metroplex that were previously tough to access. With the integration of 37BP, we are now the leading ready mix supplier in DFW."
Light said several customers that have come to the company as a result of the deal have begun shifting their business elsewhere to Martin Marietta as well, driving sales growth at several of the Southwest Division's heritage operations.
Regional Vice President-General Manager for Ready Mix Tom Zais said leadership with both companies began discussing the multimillion-dollar acquisition in the fall of 2019. Negotiations were paused when the pandemic struck in March, but resumed by early summer, he said.
While some companies do not maintain upkeep on assets that may be acquired, Zais said the majority of the equipment owned by 37BP comes to Martin Marietta in excellent condition.
"Much of this equipment is less than 10 years old, and many of the mixer trucks are less than 5 years old, which is quite new by ready mix industry standards," he said. "There are some places where we'll have to make changes to bring the equipment up to our safety and environmental standards, but overall, what we've started with here is far better than what we're typically given under similar circumstances."
More important than the equipment are the people. Southwest Division Vice President of Human Resources Jill Reeder said that soon after the deal was finalized, Martin Marietta utilized the policies it adopted in response to COVID-19 to safely welcome the new employees.
"Our first priority was to make sure we could meet with everyone safely to address their questions and concerns. We staggered our events so that we could meet everyone face-to-face, but still avoid large gatherings," she said. "It was a collaborative process that went really well. It seems most of our new people are enthusiastic about joining Martin Marietta."
The new employees received a welcome package and their Martin Marietta personal protective equipment. Reeder said they were also responsive to learning about the company's values, especially when it comes to safety.
"Our Guardian Angel program and its Wingman culture were introduced first," she said. "We reinforced those ideas in the days after our initial meeting and will continue to do so. But our true purpose in this early stage is just to provide a strong Martin presence in these operations. We want to take the time to get to know each of these employees and allow them the opportunity to really get to know us."