Georgia quarry celebrates world-class safety
Feb 25, 2022
Yard Loader David Maxie was selected to raise a world-class safety flag over Ball Ground Quarry to celebrate the Georgia team's exceptional 2021 safety performance.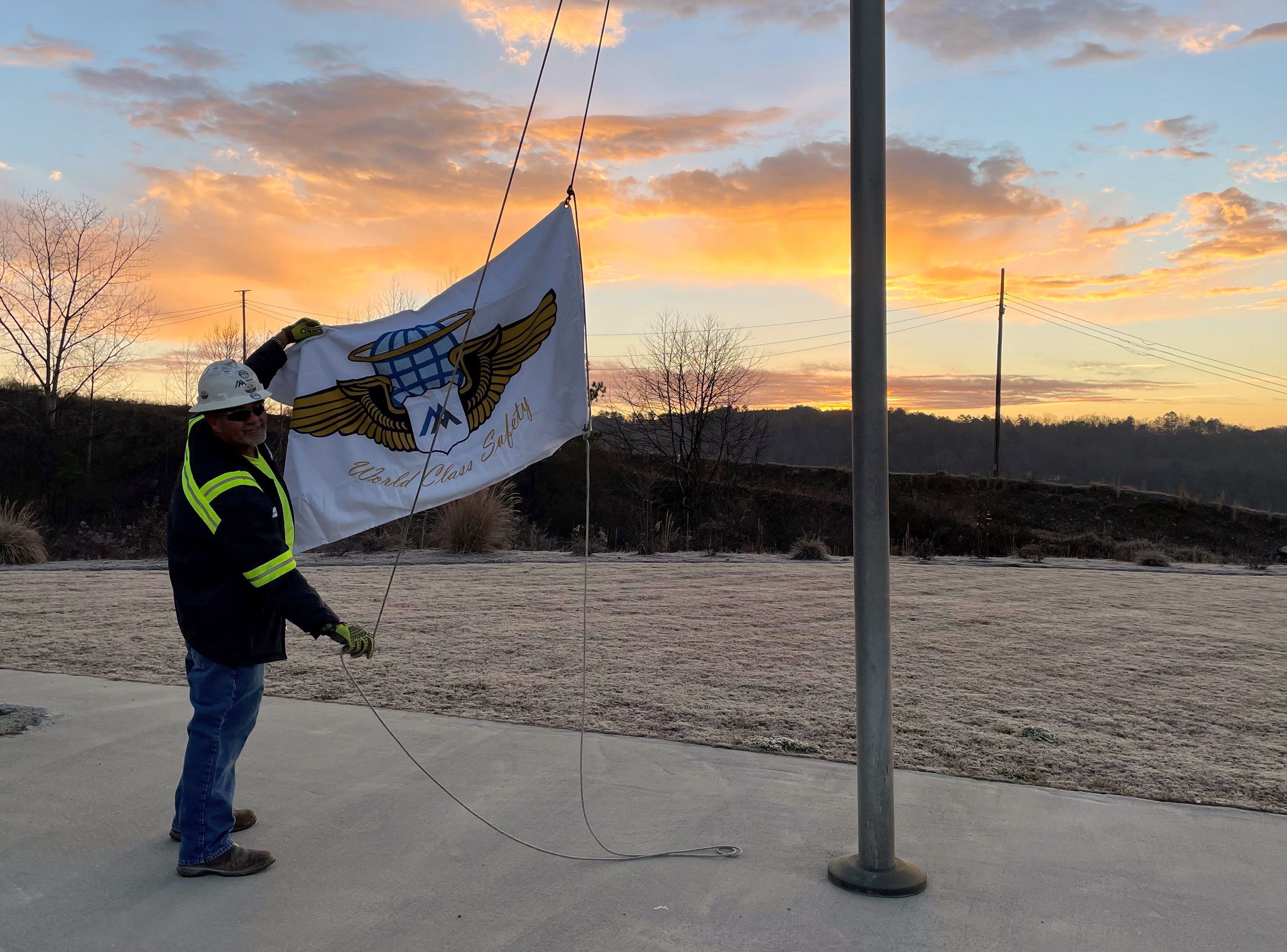 Ball Ground was one of many East Division teams to achieve world-class status.
North Georgia District Safety Representative Jarred Kerley attended the Jan. 19 sunrise ceremony and said team members utilized the event as an opportunity to support their safety goals.
"We talked about how important it is to work safely every day and then discussed what it takes to be a world-class site," he said. "Plant Manager Will Dennis then shared his thoughts on safe work before expressing how proud he is of the team."
Companywide, Martin Marietta teams were safer than ever before in 2021.