Going out on a high note
Salisbury Shop's Donnie Barger retires after 46 years of service
Aug 22, 2019
"I think Oklahoma is one my favorite places," he said of the many states he traversed while delivering parts to Martin Marietta operations in need. "It's something to see the storms they have out there. The land is so flat that when lightning strikes, it cuts the sky for what seems like miles."
For the better part of 46 years, Donnie Barger crisscrossed the country, touching down at company operations in Texas, Georgia, Indiana, Minnesota and elsewhere. Back home, he helped the Salisbury Shop run smoothly — whether that meant providing a bit of mechanical expertise or whacking weeds on a steamy North Carolina morning. Along the way, he gained something of a reputation.
"He became the unofficial mascot of the Salisbury Shop," said Wes Fulk, a Salisbury leadperson. "He's the kind of guy who would give you the shirt off of his back and people picked up on that right away. No matter where we'd go in the country, they'd always ask the same question first, 'Hey, where's Donnie?'"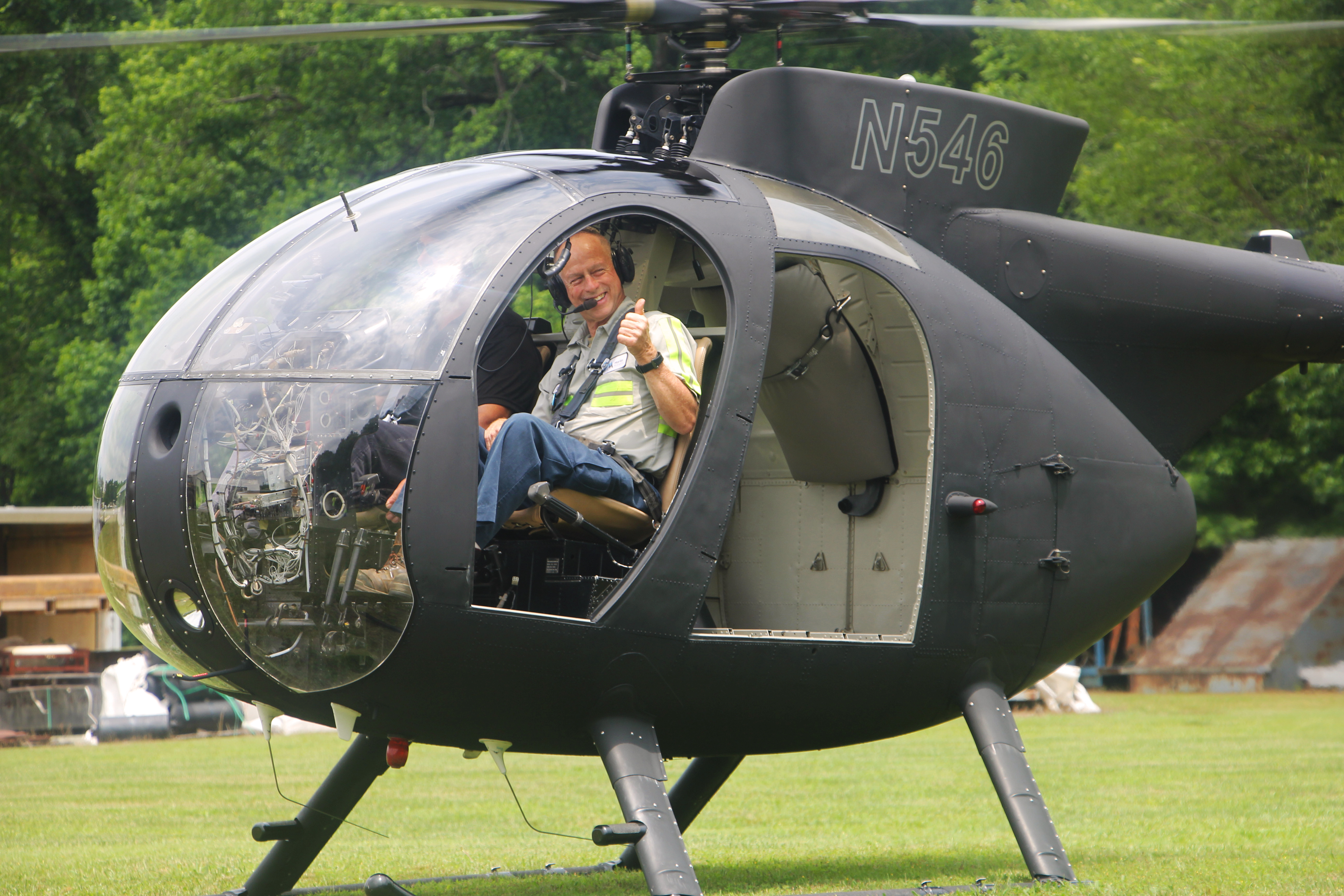 While celebrating the end of Barger's 46-year career on May 23, the steady stream of Donnie stories swelled to a raging river. An animal lover, he and his wife, Kristen, have rescued and fostered dozens of dogs (they currently care for 13). A renowned prankster, he brought his friends to tears on many an occasion while also angering the occasional waiter or waitress. A dependable worker, he was always there to help or to show a new employee the ropes, even if his slow and steady demeanor did drive the team to jokingly give him the nickname, "Lightning."
By all accounts, another of Donnie's passions is helicopters. And so, it shocked absolutely no one when, after dining on steak with his closest friends and family, Barger's quiet, satisfied smile transformed into a look a sheer delight when he heard the blades of a 500 series helicopter approaching.
The group rushed to an open field outside Salisbury's break room. They watched as the helicopter landed. They smiled as the pilot answered Barger's questions, strapped him into the passenger's seat and flew off to tour North Carolina's Piedmont.
"Not many people can say they've worked for the same company for 46 years," said Fulk, who arranged Barger's ride. "If anybody deserves this, he does."