Magnesia Chemicals employees lead Big Day of Serving in Michigan
Jul 06, 2020
Kris Kacynski and Brett Ballard knew the plan. They had been accepted into the Manistee Area Chamber of Commerce's Leadership Program and had begun planning the communitywide day of service they would ultimately help lead. Everything was moving along as it should … until early March.
"In past years, the Chamber has organized hundreds of volunteers and completed dozens of hands-on projects all on the same day," Kacynski said. "But our 2020 team had to coordinate this event around COVID-19, and what we realized pretty quickly was that our community doesn't need its parks painted right now. Our seniors don't need their lawns raked right now. What our community needs most is food."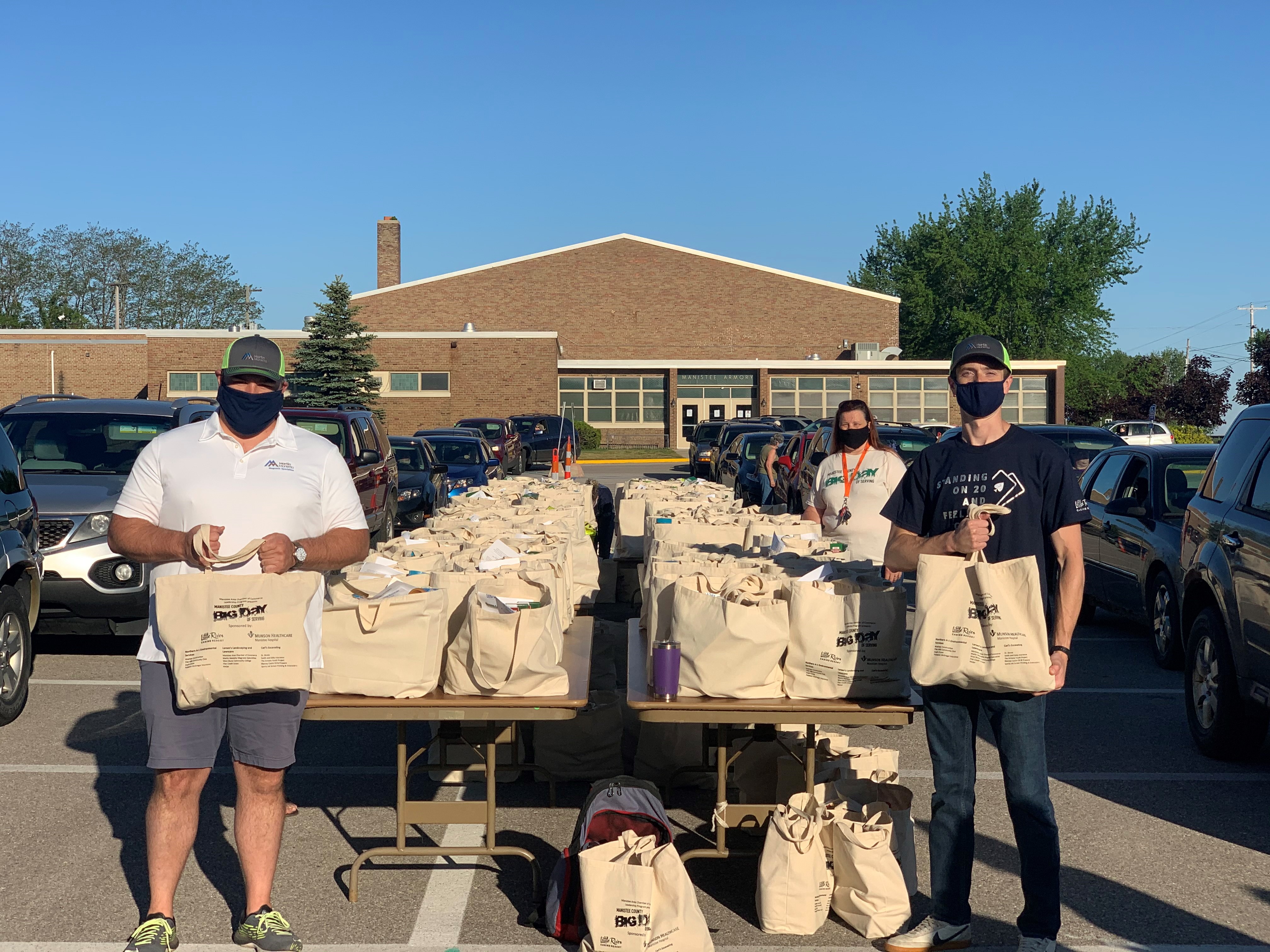 Kacynski, a process engineer, and Ballard, a furnace superintendent, work at Magnesia Specialties' Magnesia Chemicals site in Manistee, Michigan. Nominated for the Leadership Program by Vice President of Operations Jim Reithel and HR Manager Susan Wrzesinski, the two were partnering with 10 other service-minded business leaders in the area to organize the Manistee County Big Day of Serving, an annual event that strengthens bonds between local businesses while offering aid to those in need.
As it did across the country, COVID-19 struck businesses in Manistee hard. But perhaps the organizations hardest hit were the area's food pantries. Kacynski, Ballard and the rest of the Chamber team had already begun raising money for the Big Day of Serving, but when they realized the impact a dangerous virus and a struggling economy was having on the fight against hunger, they quickly pivoted.
"As a team, we had collected more than $10,000 in donations, including a donation from Martin Marietta," Ballard said.
The group then turned that money into 6,500 pounds of food sourced from a variety of locations in the region so as not to strip supplies from the local grocery stores.
Whereas past service days centered on green parks and leafy yards, this year's day was anchored in a parking lot where hundreds of cars filled with hungry families lined up two hours in advance to ensure they would receive their share of much-needed food.
Initially afraid he would be overwhelmed by sadness in the face of so many hungry families, Kacynski's attitude changed as soon as the event was underway.
"This was a lot of food for a small community like ours, and people were really excited," he said. "I was nervous to meet so many people who, unfortunately, are struggling right now, but that all went away when we saw their reactions. Everyone was so appreciative of our efforts."
Always conscious of safety, Kacynski and Ballard sought and received an additional donation of safety equipment from Martin Marietta, which provided enough face masks, gloves and safety vests for all of the Chamber volunteers. The group stayed for hours on that early June Saturday and, ultimately, provided food for more than 260 households.
"Knowing there are so many in our community who have trouble securing enough food is humbling," Ballard said. "But it feels good to help. And it feels good knowing that I work for a really good company that's always willing to help, too."