An incredible voyage
Ready mix driver Shervin Nj finds love, tragedy and triumph while responding to deadly earthquake
Mar 01, 2023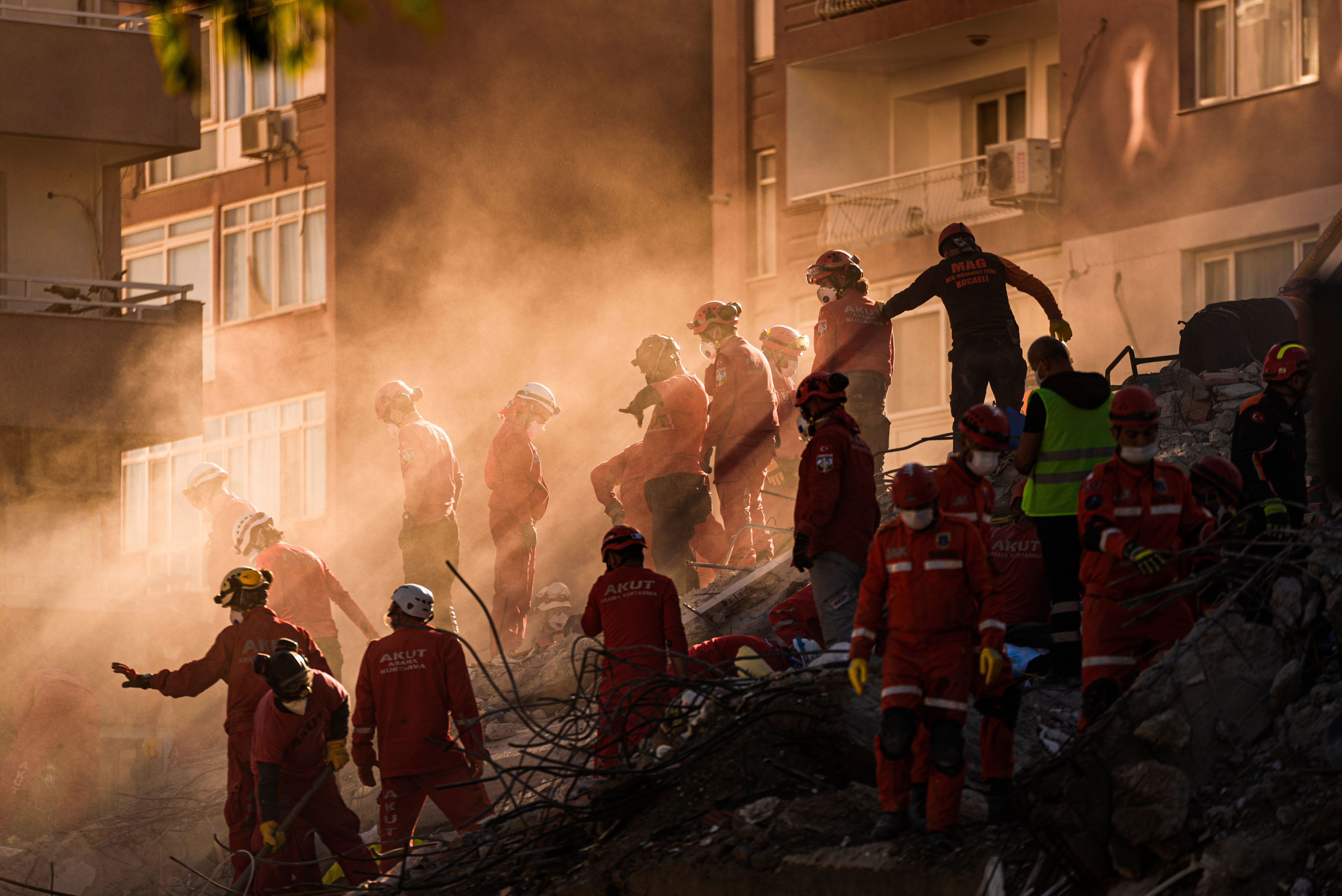 The shaking started suddenly and was felt across several countries. Buildings fell. Hospitals. Schools. Homes. Many became trapped. Many more perished. Powerless, most of the world could do little but watch and mourn. Shervin Nj would do so much more.
Driven by love and a sense of duty, Nj logged more than 14,000 miles in the course of 11 days filled with worry, hope, exhaustion, loss and joy. Though he didn't know it at the time, his friends and colleagues in Texas never left his corner.
Nj's story began on Feb. 6 when a 7.8-magnitude earthquake struck Turkey.
Felt across much of the Middle East, including the nations of Syria, Jordan, Cyprus, Israel and Egypt, the quake was devastating. Reports later confirmed that 51,000 died as a result of the quake and the following aftershocks. Nj didn't know that in the moment. All he knew was that he could not reach his girlfriend, Akita.
Originally from Iran, Nj and his family – all Christians – faced discrimination in the predominantly Muslim nation, which eventually forced them to seek sanctuary elsewhere.
After leaving his home country, Nj found work as an interpreter – a fitting profession for a man fluent in five languages. This is where he and Akita met.
In the months and years that followed, life would take the pair in different geographic directions, but they would always remain close.
When the quake struck, Nj was working at the Richardson Ready Mix Plant while Akita was living in Turkey with her family. Knowing her family's home was very near the epicenter, Nj tried in vain to speak with her.
Concerned, he boarded a flight from Texas to Istanbul as quickly as he could. He then traveled to Ankara, where he arrived on Feb. 9. Nj rented a car and drove to Adana near Turkey's Hatay
region. He needed to find Akita. He needed to know she was OK.
With his feet on Turkish soil and his search underway, Nj encountered a truly horrific landscape. More than 110,000 buildings across the country had been destroyed or severely damaged. More than 1.5 million people were left homeless, living in temporary shelters as they scoured the rubble for any sign of life.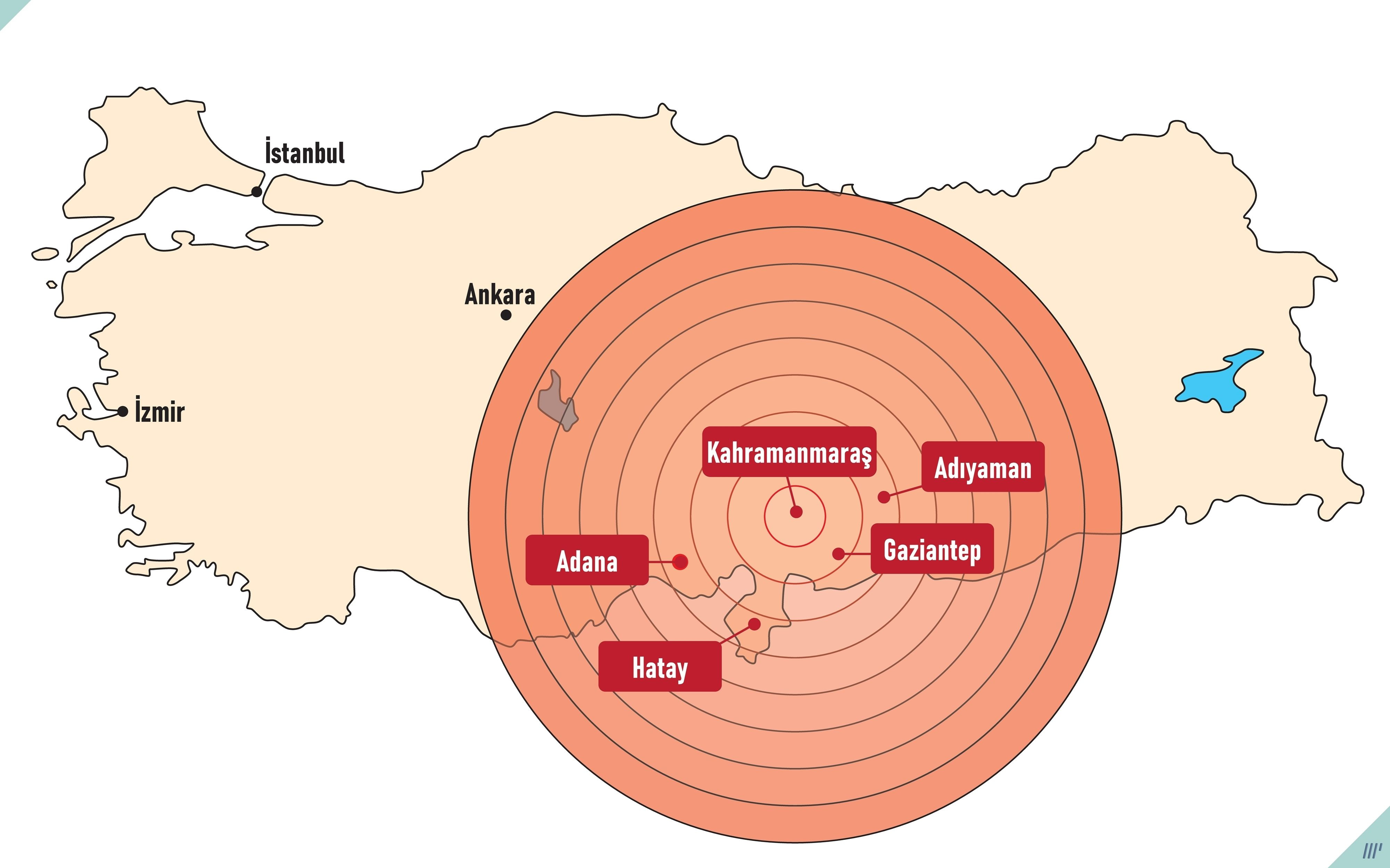 Within his first 24 hours in Turkey, Nj began visiting the country's regional hospitals in the hopes of finding his loved one. As he traveled, he noticed that most of the vehicles had been damaged or destroyed. Still, he said, the people were resilient.
"I remember a truck, an 18-wheeler, just completely missing half its side," he said. "A gigantic truck with just no passenger side, but there was a driver still driving to deliver food and supplies to the people in need. That was all he cared about."
Still unable to contact Akita, Nj walked into a third regional hospital and was quickly shocked: there she stood. She had suffered several serious fractures in her right hand, but she was alive.
Overcome with emotion during what he described as an "unforgettable moment," Nj held Akita and asked her to marry him.
"Yes!" she replied, as hospital staff began to applaud.
"I loved that moment," Nj said later. "I will never forget it."
The knowledge that his love was safe was all Nj needed to quickly turn his thoughts to the community. Leaving his fiancée and her family in the hospital, he took his rental car into the streets of Turkey, helping civilians wherever he could.
His interpreter training allowed him to communicate with a wide number of volunteers and earthquake victims, he said.
"I love helping people. That is my passion. And I will continue to do it whenever I have the option," he said. "On the ground, I was just going through helping people. I was just going around digging. There were no shovels. Everything was by hand."
Working with emergency volunteers, doctors and even service dogs to help locate victims trapped deep beneath the debris, Nj pulled several people from under the rubble. Living on only the food he could find in the decimated community, he had no access to a shower or a change of clothes. At night, he slept in his rental car. He woke each day and simply started again. Digging. Searching. Hoping.
"I was removing bodies under the houses. I saved five people. It is hard to think about – to look back at how it was," Nj said, holding back tears. "There were three young kids and two elderly adults. But the rest were gone. The ones who survived – you had to talk to them about their families, and I was just trying to keep them calm."
After several days, Akita and her father – who had suffered broken bones in his hand and leg – were released from the hospital. Nj's mind again shifted – this time from rescuer to loving provider.
Stepping away from the community, Nj cared for Akita's family, who had lost their home and nearly all of their belongings. He moved them out of the Hatay province and found them an apartment, using his savings to pay for their rent for a full year.
Exhausted and overcome by a flood of conflicting emotions, Nj returned to Texas convinced his 11-day unexplained absence had cost him his job. What he found instead was more shock.
His supervisors and co-workers weren't angry. In fact, when he failed to contact them, they began to pray – for him, his loved ones and their safety.
"Oh, my goodness, it was incredible," Nj said. "My managers came and hugged me and said, 'When you weren't here, we were praying for you!' and I told them, 'I received it, I received all your prayers."
Southwest Division HR Manager Jay Phillips said it was no surprise that Nj received a hero's welcome upon his return.
"Shervin is as humble as they come. He goes out of his way to help others without attempting to seek recognition and always puts others above himself," Phillips said. "We are proud to have an employee like Shervin working for our company. He is a true and shining example of a Good Wingman."
For as much as he is appreciated by his teammates, Nj said so much of his recent experience was shaped by the ONE Martin Marietta culture that is so strong at Richardson Ready Mix.
"The people of this plant – Plant Manager James Franklin and the entire crew – I'll never forget what they did for me," Nj said. "We are just like family."