Salisbury Shop helps more than 80 local families
Jan 04, 2021
A collection effort at the Salisbury Shop allowed the team to provide much-needed aid to 87 food-insecure families in North Carolina this past holiday season.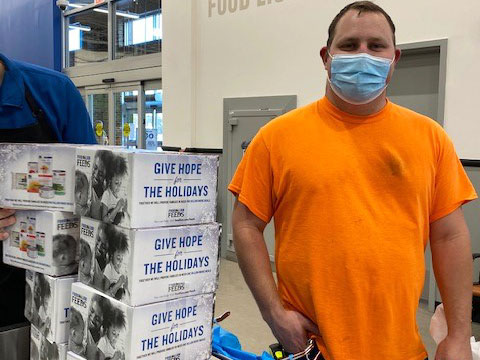 Office Manager Stephanie Farmer, who organized the effort alongside Quality Assurance Supervisor Bobby Foust, said money was collected from each member of the team ($435 in total) to purchase Hope for the Holidays food boxes from the local grocery store.
"What was really important for us is that all of the food we were able to provide stayed local," Farmer said. "We have always had great support from our community, and it has always been nice to know that we can rely on them and they can rely on us."
Foust, who said this year's collection effort was the team's first, agreed with Farmer's sentiment and added that providing food was of particular importance in this year of the pandemic.
"COVID-19 has been hard on everyone – our team members included – and so we're all grateful that we're in a position to donate," he said. "Being able to help so many really felt good."