Listening, discussing, and getting after it
Team of 'creative problem solvers' makes Salisbury Shop safer than ever
Dec 21, 2020
"We have problem solvers here who are creative and always looking for better ways," says Shop Manager Austin Shrewsbury. "From a management perspective, we always try to be receptive to new ideas. We'll listen and discuss, and if the idea seems safer, we'll get after it."
That team attitude has led the 43 staff members at Salisbury Shop to three years of work without a reportable incident. An impressive milestone for the central North Carolina operation, it's the achievement's impact elsewhere that is also worth celebrating, team members say.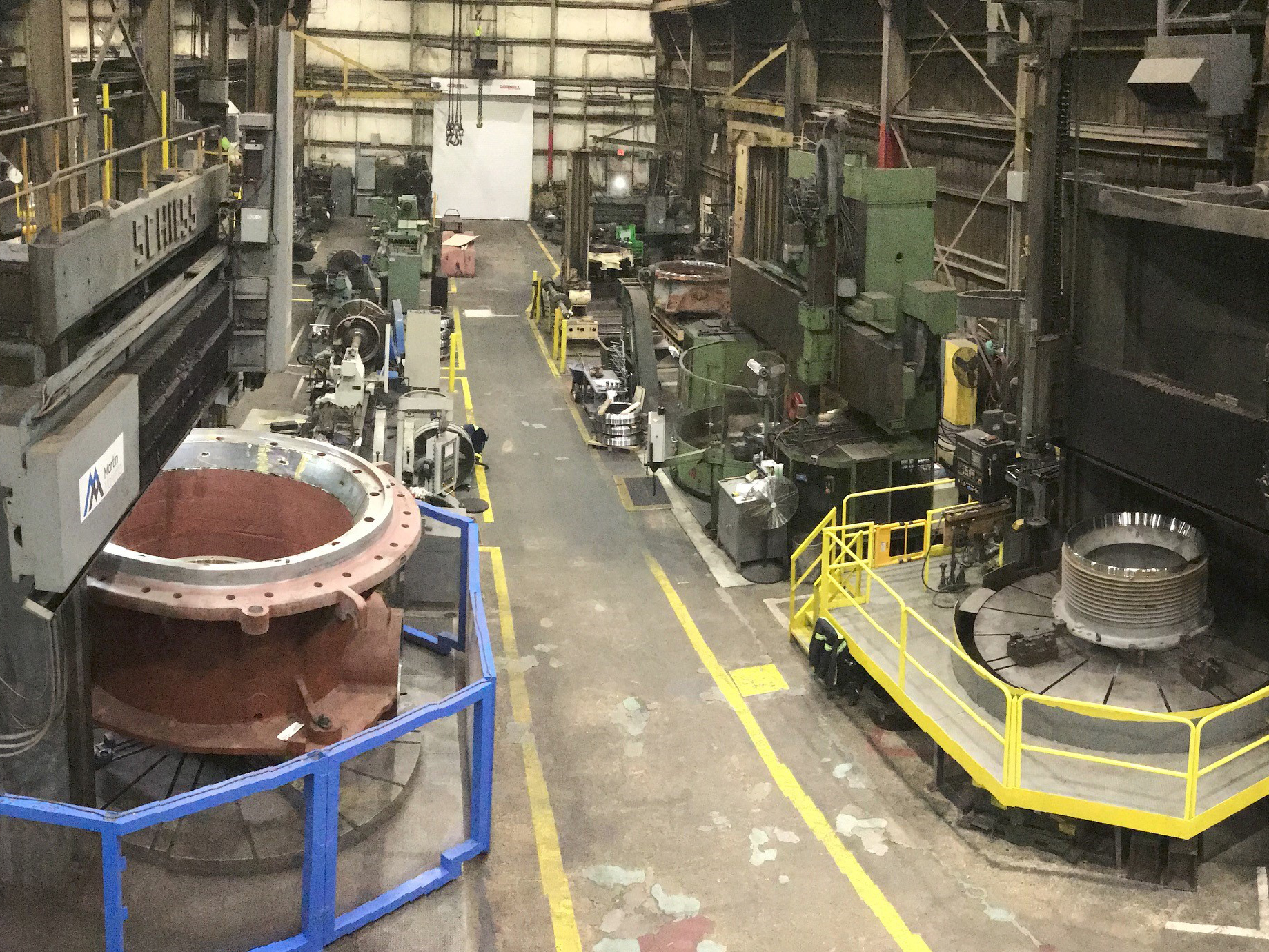 "I think what we're about more than anything at Salisbury is education," says Senior Equipment Specialist Scott Traenkner. "But we don't just provide knowledge about how to fix something, we provide knowledge about how to fix something safely."
Like others at Salisbury, Traenkner takes pride in leading by example and makes every effort to do so as he builds and repairs crushers in Georgia, Alabama, Florida, and Nova Scotia, Canada. Though he spends his days spreading safe practices and a positive attitude across Martin Marietta, his ideas originated right at home with the influence of every Salisbury team member.
Toward the end of 2019, for example, Director of Production Services Damon Allen asked every Salisbury employee to identify four significant on-site safety suggestions. Quality Assurance Supervisor Bobby Foust says the observations (more than 200 in total) were collected and broken down into more than 30 categories, including slips, trips and falls, suspended loads, and machine guarding. Next, the team got to work.
"We used the data we collected to build a matrix of how often these potential hazards might occur and how severe their impacts might be," Foust says. "We placed the most serious concerns at the top of our list and began to work our way down."
Another Salisbury safety endeavor in recent years has involved the creation of on-site teams; first, a Safety Team comprised of mechanics, machinists, welders and others tasked with tackling safety concerns head on, and second, the 5S Team (Sort, Straighten, Shine, Standardize, Sustain), which aims to keep Salisbury orderly and clean.
While team members routinely spread the best practices developed as a result of their efforts, Daniel Futch says the impact of their team approach has done much to make Salisbury safer as well. A welder by trade, Futch first worked at Salisbury in 2016 while still an intern. Though he spent time with a competitor after school, the team's safety focus never left his mind.
"It's all about being a good Wingman. We're constantly working on equipment of all shapes and sizes, so it's important to have as many sets of eyes around as possible," he says. "I found work elsewhere after finishing school, but when I heard of an opening at Salisbury, I got excited because safety really is the highest priority here."