Dallas Rail Team earns the BNSF Stickler for Safety Award
Dec 15, 2019
BSNF Railway employs thousands of people across the largest freight rail network on the continent, but for one morning in November the company placed a spotlight on a relatively small Martin Marietta team that safely moves aggregates in and out of Dallas.
"This has really given us a sense of accomplishment," said equipment operator Juan Vargas after he and the Dallas Rail Team received the BSNF Stickler for Safety award.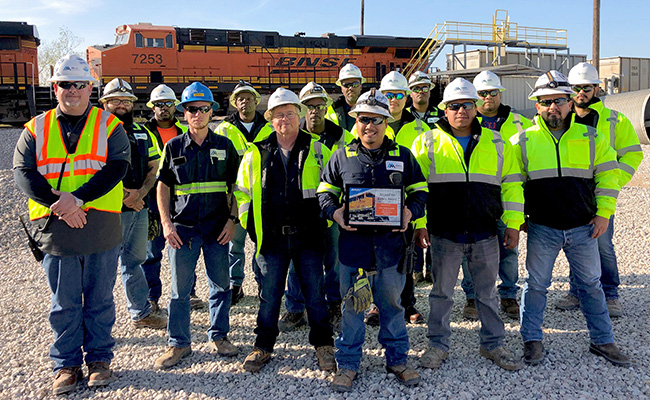 While the Dallas group's safety performance has historically been strong and employees on the team's rail yard network haven't experienced a reportable incident in more than four years, Rail Operations Manager Brad Jackson said there were additional elements that factored into the safety award.
"We have great relationships with BNSF and I think they recognize that their people and ours are working together incredibly well," he said. "Another major part of this is that we've strengthened our track maintenance program in recent years and have taken the time to make substantial improvements to our track."