The passing of the keys
Daughter takes over at Central Division quarry after father retires
Jun 08, 2020
When work gets stressful, Weighmaster Lisa Tichy takes a moment to watch the birds outside of her office window. Doing so brings to mind peaceful memories with her father. Not only did he provide the feeders that draw the birds in, he spent 12 years in the very same spot looking out the very same window.
"He said he left the bird feeders for me because just looking at the birds is enough to brighten any day," said Tichy, who filled her father's position at Iowa's Ferguson Quarry after he retired in April. "Now, the birds are a common topic of conversation between us. He will always be a part of me here at Martin Marietta."
Senior Clerk Joel Tichy may have trained Lisa Tichy in the final weeks of his 25-year tenure with the company, but he had spent decades before that making sure she would succeed in whatever work she pursued.
Always a caring father, he taught his daughter the value of hard work and dedication throughout her childhood and early adult years. One lesson in particular came in 2008 when the Great Recession forced the elimination of his position as the quarry's loader operator.
"Instead of giving up, my dad stepped up to learn what he had to in order to make the scalehouse run," Lisa Tichy said. "He didn't grow up with computers, but he taught himself everything. To me, that's really cool. I'm only now beginning to understand the magnitude of what he knows about this place."
Lisa Tichy carried that lesson and others into her career, displaying the character traits demonstrated by her father so that she could succeed as an office manager for a real estate company. In September, when a position came open at Martin Marietta's Marshalltown Sand operation (about 10 miles from Ferguson Quarry), she couldn't help but throw her hat into the ring.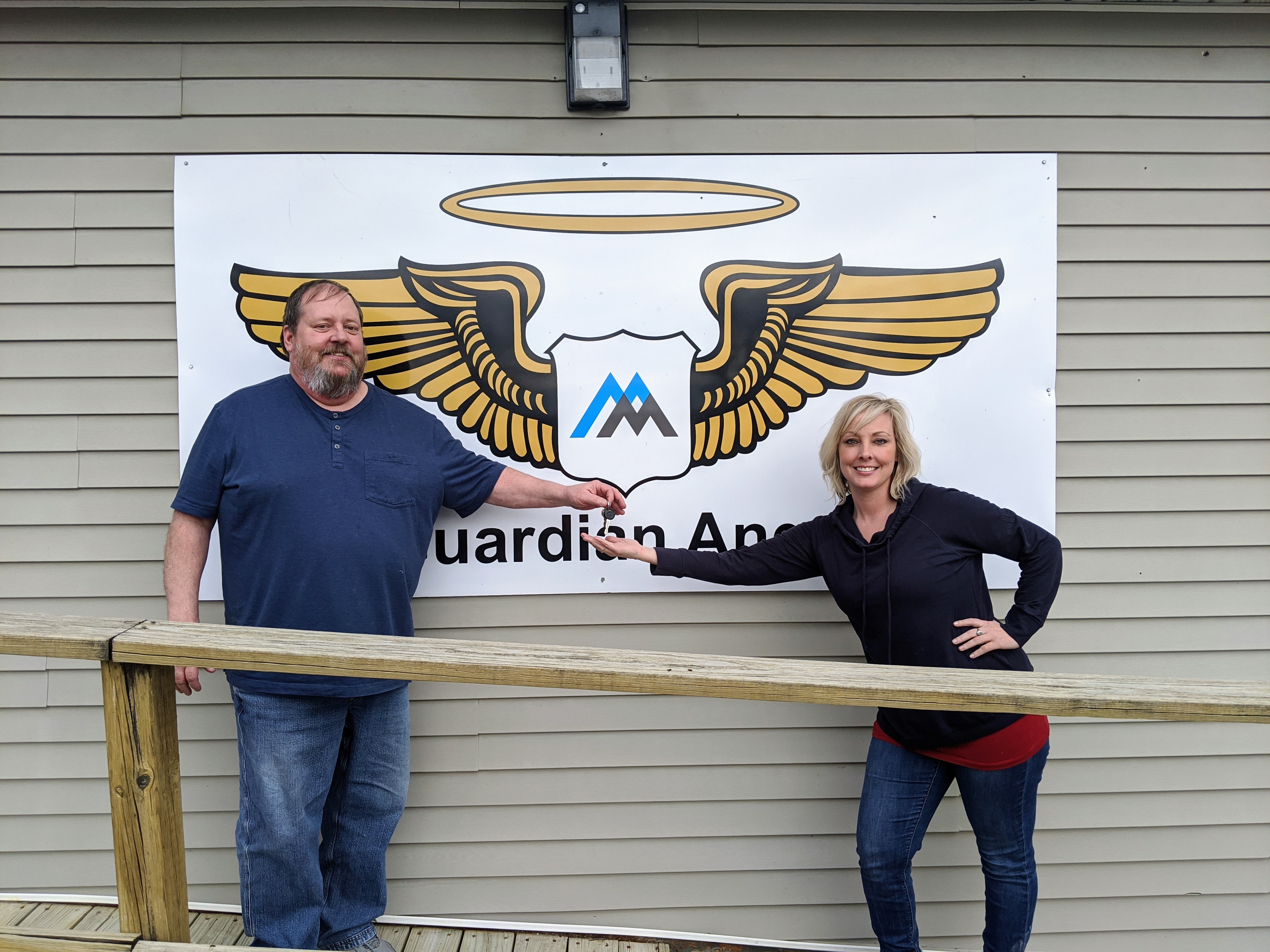 "I knew Martin Marietta is a great company and that the benefits are really good. ... I also knew so many of the people, so I was sure it would be a good fit," she said. "I never imagined I'd follow in my dad's footsteps, but I did well at Marshalltown and my supervisor thought I would be a good candidate for Ferguson, which is a bit busier."
Plant Manager Marcus Borkowski has supervised both father and daughter and said the transition has been smooth.
"Just like her dad, Lisa is doing a great job," he said. "Customer service is important, and she gets along well with all of the truckers. We're located in a solid market, so it's crucial that we have a good person in the scalehouse to keep our customers happy."
Though still fairly new to Martin Marietta, Lisa Tichy is certain that the company is one she wants to be a part of for the long haul.
"I like staying busy, talking to people and learning new things, so I'm really finding the work interesting," she said. "I also know I'm making my dad proud. COVID has taken away so many celebrations from all of us – including my dad's retirement – so I just want to make sure I keep making him proud."