Magnesia Specialties' Ohio operation forms Emergency Response Team
'Our goal is to minimize response time," safety manager says
Sep 16, 2019
A group of Magnesia Specialties employees learned the ins and outs of high-angle rescue during a recent three-day workshop as part of an effort to form a well-trained Emergency Response Team (ERT) at the division's Woodville, Ohio, operation.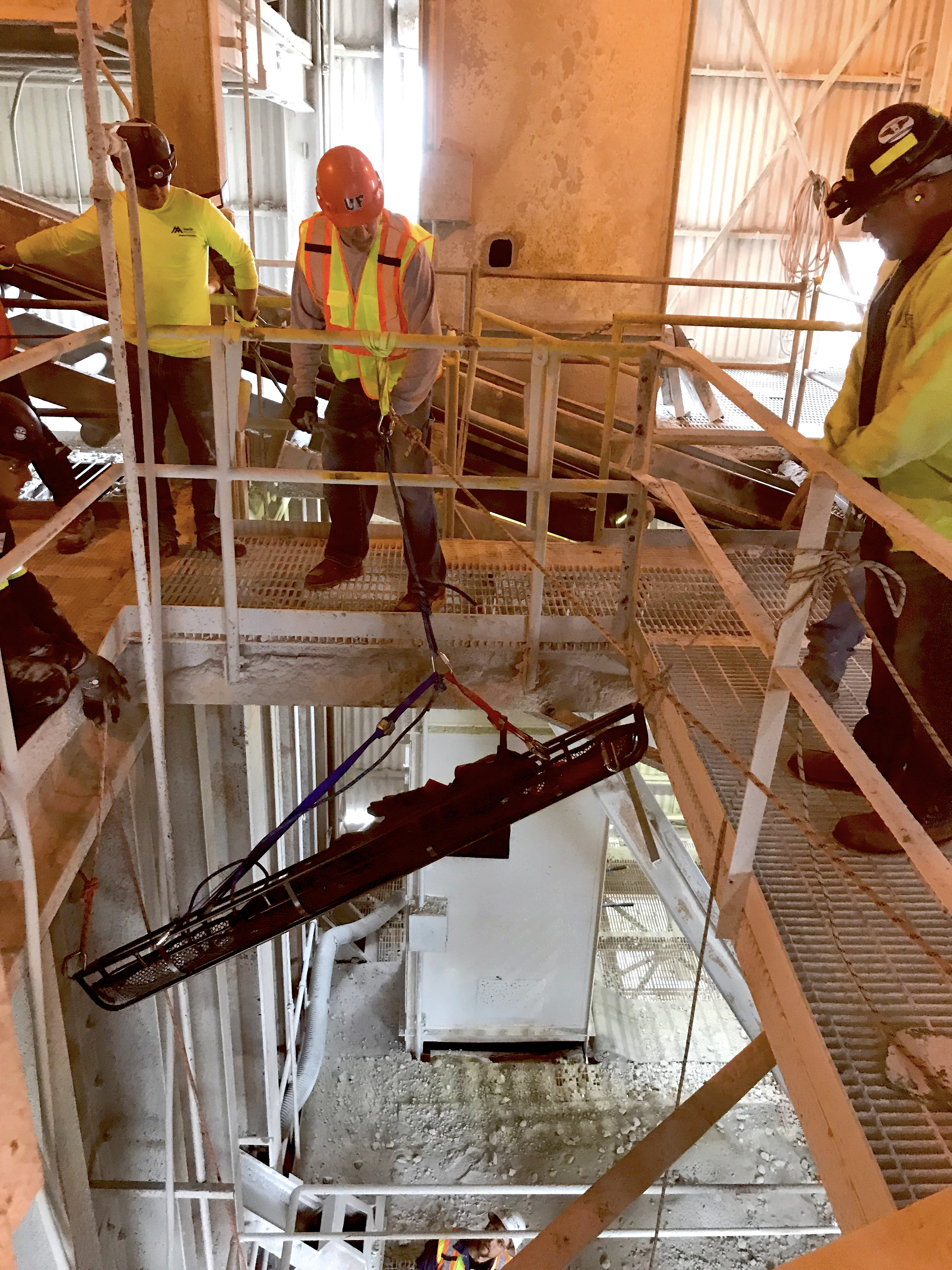 "The idea initially came to mind during our HR/Safety Conference in October when I heard (Alabama District Production Manager) John Stalcup and (Southeast Division Safety Manager) Allen Owen speak about their work with local emergency responders," said Health and Safety Manager Brian Prater. "I later discussed emergency response training with our people here in Woodville and there was a great deal of interest. Many employees already work with local fire departments or EMT units."
Prater said the 18 members of the ERT have each committed to responding first should there ever be an emergency at the 1,500-acre site.
While the employees have not received full training as firefighters or emergency response technicians, they have received certification in advanced confined space rescue and have high-angle rescue capability.
"Our goal is to minimize the overall response time should there be an emergency here," Prater said. "Our ERT members now have the skills, knowledge and ability to extricate and package someone for swift and efficient transportation to the hospital by our local first responders."